Noble Bruffalon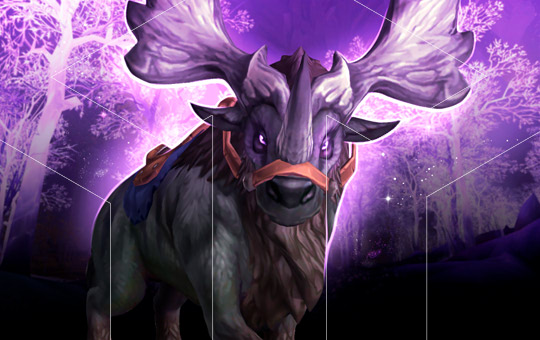 Noble Bruffalon boost is here to help players to get this new mount added in patch 10.0.7 of Dragonflight. This mount costs a whopping 100,000 elemental overflow and can be purchased from Storykeeper Ashekh in The Forbidden Reach. This currency can be obtained from Primal Invasions, an event that happens all over the Dragon Isles. Farming Noble Bruffalon every single day might be quite tedious. Forget about the need to grind piles of this currency, saving both time and effort with our Noble Bruffalon farm service.
WoW Noble Bruffalon boosting includes:
Noble Bruffalon epic ground mount.
100,000 elemental overflow.
A bunch of Primal Invasions finished.
Service is performed manually.
Boost takes: ~3 days.
Important: Please do not spend any Elemental currency after purchasing the service from us before it is done. Our teams will need to clear a bunch of various rares and Invasions before the service is finished.
Before you buy Noble Bruffalon please make sure to take a look at the basic requirements for this service.
Requirements:
level 70;
Dragonflight expansion;
this is a piloted service.
How to Get Noble Bruffalon Mount in Dragonflight
We offer Noble Bruffalon for sale to players who don't want to farm invasions for hours on end and value their free time. Here is what the process looks like for those that are interested in doing this on their own, or in how Noble Bruffalon boosting works.
How to get Noble Bruffalon mount in Dragonflight:
Complete Primal Invasions all across the Dragon Isles.
Gather 100,000 Elemental Overflow that drops from NPCs on the Forbidden Reach.
Head to Storykeeper Ashekh in the Forbidden Reach.
Exchange Elemental Overflow for your Noble Bruffalon!
While it might sound fairly simple, getting this mount is not a joke and takes a long while to farm. Our fast and cheap Noble Bruffalon mount boost will help you to get this mount quickly and without having to go through the tedious, monotonous grind. Enjoy parts of the game that are actually fun instead of sinking hours into killing mobs over and over again.
If you have any questions regarding the Noble Bruffalon mount for sale, or want to add something extra to your order, don't hesitate to reach out! Our customer service team is available 24/7 and is always ready to assist. You can reach out to us via online chat on the website, Discord, or even Skype. Expand your mount collection today together with Boosthive!