Modern Warfare 2 Military Rank Boosting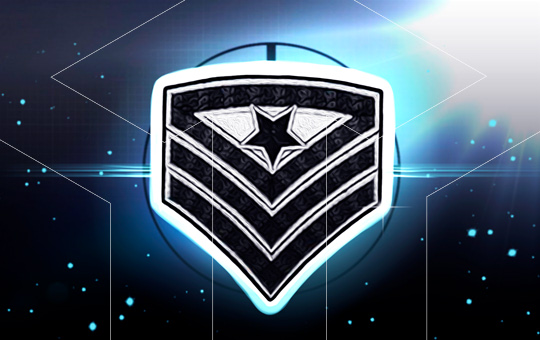 Estimated time for boost
: 
41 days
Choose current and desired military rank
Estimated time for boost
: 
41 days
Modern Warfare 2 Military rank boosting service will help to reach 1250 rank on your account in the newest upcoming update for Call of Duty. Unlock challenges and various achievements and earn all desirable rewards fast and without extra grind by simply buying CoD: MW 2 Military rank carry from Boosthive's fire squad.
Call of Duty: Modern Warfare 2 Military rank leveling is available for sale on every platform: PC, Xbox, PS. This service is a perfect solution for everybody who just want to jump straight into end-game content like camouflages unlocking or ranking but simply don't have enough time to grind a lot in MW2.
Сall of Duty: MW 2 Military rank boosting includes:
1-1250 leveling in Modern Warfare 2.
Access to:

all weapon platforms;
kill streaks;
field modifications;
tactical equipment.

Access to the "Vertex Drive" Blueprint at 650 rank.
Militant Operator Skin unlocked at 1250 rank.
Tons of kills & wins in normal modes.
Boost takes: ~61 days (1-1250 lvl).
Before buying Call of Duty: Modern Warfare 2 Military rank level boost, please have a look at the basic requirements. In case you do not have Modern Warfare 2, it is possible to get to 650 Military rank in Warzone 2. Please check additional service for this.
Requirements:
Modern Warfare 2;
this service is piloted only.
Fast MW II Military Rank Boosting
All our services are done by hand without using any bots or cheats. We use the most simple and straightforward method of powerleveling in MW2. Our team just spams normal games, does the kills thus farming enough xp to reach 1250 account level. That might also push your K/D/A ratio a bit, but it is not exactly included in this service. However, if you're interested in KDA increase, feel free to contact our friendly managers via online-chat, Skype, or Discord. We will be happy to help.
Here is also a quick guide to make your MW2 military rank carry as customer-friendly as possible:
Select the range for your MW rank leveling.
Choose your platform.
Proceed to checkout to finalize the order.
Our team will contact you within 5-7 minutes after the purchase.
Managers will set everything up ready for the boost and the service starts.
Enjoy your free time while we're boosting your account.
That's it. If there are still any questions, do not hesitate to contact our customer support. We are working 24/7 and always happy to answer all the questions before the purchase.