Loyal Magmammoth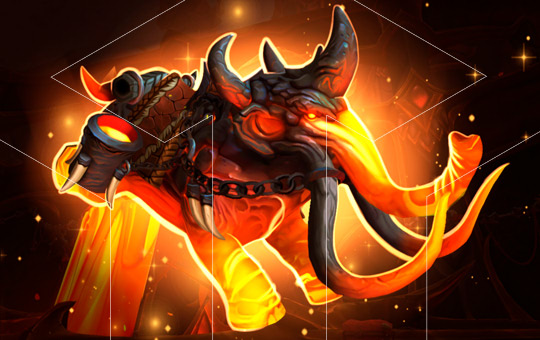 Loyal Magmammoth is a beautiful new mount that was added to the game with the Dragonflight expansion. It can be acquired by getting the Magmammoth Harness item after reaching the maximum reputation level with both Wrathion AND Sabellian. This can take a ton of time and effort to achieve, and this is exactly why our Loyal Magmammoth boost is the best way to take care of it. Forget about the tedious grind, because we will do it for you, quickly and efficiently.
WoW Loyal Magmammoth boost rewards:
Boost takes: ~2 hours..
Important: There aren't many requirements for buying Loyal Magmammoth mount, but please make sure to take a look at them.
Requirements:
level 70;
Dragonflight expansion;
main story completed;
no specific gear is required;
this service is piloted only.
How to Get Loyal Magmammoth in Dragonflight?
While the fastest way to add this gorgeous mount to your collection would be to use our Loyal Magmammoth boost, some players might be curious about how it is acquired, to begin with. Here is a short Loyal Magmammoth guide for all players who are curious, and those who want to tackle this task themselves.
Firstly, players need to get their reputation with both Sabellian AND Wrathion to the maximum possible level. This, in turn, will open access to two certain items which can be purchased from factions' vendors. The first item is Netherforged Lavaproof Boots which can be bought from Samia Inkling and Xaldrass (Sabellian quartermasters) for 800 gold. The second item is Sturdy Obsidian Glasses. It can be purchased for, yet again, 800 gold, but this time from Wrathion's quartermasters - Lorena and Atticus Belle.
After acquiring both of them, players need to find Yries Lightfingers in the Waking Shores and exchange these items for Magmammoth Harness with her. The last step is to travel to the Burning Ascent and use the item to tame the magmammoth at the following coordinates: 33.42, 72.07. After all of this is done you can enjoy your new Loyal Magmammoth mount, as well as the Grand Theft Mammoth achievement!
If you have any questions regarding the Loyal Magmammoth mount boost or want to add something to your order, reach out to us! Our customer support team is ready to assist 24/7 and can be contacted via Skype, Discord, or online chat. Expand your mount collection with Boosthive!