Legend's Wake Badge Farm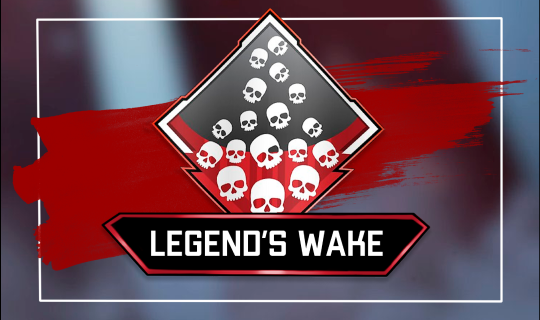 So, have you ever wanted a Legend's Wake badge in Apex Legends and have the admiration you deserve from your fellow players? Fine, but sadly getting the badge is undoubtedly not an easy task, that would be a problem even for those, who call themselves experienced players of Apex Legends. The good news is that our Legend's Wake badge boost is here to help those who just want to play the game with the best equipment unlocked.
We prefer not to rely on luck, so we suggest hiring our wanted Badge boosting team to assist you with getting the item. We offer Legend's Wake badge service for those who have long dreamed of getting it into their collection. Our expert will play as your Legend and in time will do everything necessary to farm this badge.
Start time: ~15-20 minutes / Boost takes ~2-3 hours.
Legend's Wake badge carry includes:
Legend's Wake badge on one of your characters.
A significant boost to your BP level.
Available Legends Wake boosting options:
Normal - Our expert will begin doing your task within a couple of hours.

Fast - We will start the boost as fast as possible.
Additional Wanted badge carries:
If you wish, we will run a game stream for you as your character.
How long does it take for Legend's Wake boost to complete?
Legend's Wake badge can usually be obtained within a couple of hours after our expert starts the task.
What do I need to get a boost
An unlocked Legend;
Give your account details to our expert;
How does purchasing a badge work? Step-by-step guide.
You leave a request for the service, selecting the fulfillment options you need;
We contact you either via live-chat or Discord;
We pick you an experienced performer for your task;
We will coordinate the time of fulfillment and immediately start the task when it is convenient for you;
We will notify you when the task is completed;
Enjoy your new badge and don't forget to leave your review on Trustpilot;
Is boosting safe for my account and Legend?
When playing as your character, we follow all safety techniques and do not use cheats to boost them, so you can rest assured that everything will be fine.
Should you have any lingering questions, please don't hesitate to get in touch. Our team is at your service 24/7 and ready to delve into the finer details of the task with you at any time that suits your schedule.