PoE League Starter Builds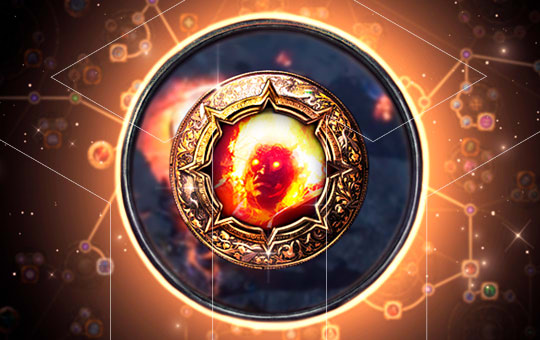 Get League Starter build for a smooth start in the ongoing League. Boosthive team has collected the most efficient builds that will allow players to start clearing high-level maps much faster and more effectively. It is a perfect opportunity to gain that competitive edge with a powerful character setup, especially on the first days of every new League.
Our experienced boosters did a lot of research and found the best performing starter builds. Don't waste hours or days trying to create a perfect build and simply buy League Starter build to boost the character performance through the roof.
PoE League Starter build service include:
Any starting build of your choice:

Eye of Winter Inquisitor Miner;
BB/BF Occultist;
Crackling Lance Inquisitor.

1-70 character leveling.
All gems and items required for the build are included.
1-hour coaching - our pro will explain how the build works and answer all PoE questions (additional option).
Boost takes: 1-2 days.
We offer the most effective Starter builds for sale in the New League. It is also possible to further upgrade the build to increase performance even further for an additional price. Please note, that the duration of upgraded builds may take up to 5-6 days.
Before buying starting build bundle, please have a look at the basic requirements.
Requirements:
PoE account on PC;
any level character;
softcore only;
this service is piloted only
PoE League Starter builds description
We have prepared a shortlist of all 3 starter builds that you can purchase in our store. Learn more about the pros and cons of each individual character setup and if necessary add an upgrade option.
| | | | |
| --- | --- | --- | --- |
| Build | Advantages | Defense | Upgrade |
| Eye of Winter Inquisitor Miner | Strong build for boss killing | ⭐⭐ | Good early in the game |
| BB/BF Occultist | Universal build for map/boss farming | ⭐⭐ | Solid build for new League |
| Crackling Lance Inquisitor | Great of fast map clearing, average on bosses | ⭐⭐⭐ | Strong defence, good on later stages |
Buying PoE Starter Build Upgrades
If you feel like you need to improve each starting build even further, we have added a special option to upgrade them. Additional options will help to turn any of these builds into an end-game killing machine to deal with the most difficult bosses and maps in Path of Exile.
Build upgrades also include:
25 Divine Orbs investment.
In case you are still uncertain about what build suits you best in the new League or want to create a custom build - feel free to contact our 24/7 available managers. We are available every day and even at night in the online chat, discord, or skype.