Lazarus Instrumentality Boost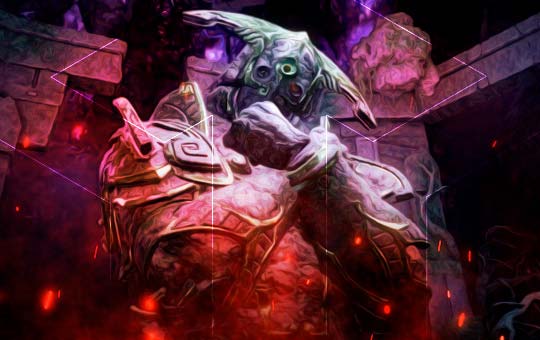 Lazarus Instrumentality is a 5-man expedition in New World MMO. This is the end-game, high-level PvE activity that champions will farm in order to loot the best loot and sets in the game. It is available at level 60 and requires a tuning orb to access. Buying Lazarus Instrumentality is a perfect way to boost you gear and prepare for more challenging activities.
The Lazarus Instrumentality expedition carry rewards:
Any number of Lazarus Instrumentality expeditions runs on regular difficulty.
The last boss Chardis defeated (achievement "Bullseye"):

grants title - Giant Slayer.

Chance to loot Tier V gear and weapons.
More than 1200 Weapon Mastery points from 1 run.
Some coins and common Tier V items from the expedition.
Boost takes: 3-4 hours/1 run.
Our flexible calculator will help you to choose the desired amount of runs. We also advise completing all pre-quests and tasks in the Reekwater zone before the expedition.
Important: You need to have x1 Lazarus Tuning Orb for each run. An additional option is required in case you don't have these Orbs. This service is piloted only.
Requirements:
E-mail Steam Guard active;
New World account;
60 level;
520 Gear Score;
Azoth Staff to complete the full expedition.
Buying Lazarus Instrumentality Carry
Lazarus Instrumentality boost is a full run through this PvE mission together with a professional team of well-geared, experienced boosters. Such a great team can guarantee the full completion of all objectives, puzzles, and looting of the end-of-dungeon chest rewards. Whether you buy Lazarus Instrumentality run once or multiple times to farm some more experience and gear our boosting team will be glad to help you.
The reason to purchase Lazarus Instrumentality is its complexity. Being the high-level instance it features some hardcore bosses, difficult puzzles, and action-based fighting systems, making it difficult for inexperienced groups.
Lazarus Instrumentality Boost Explained
Lazarus Instrumentality carry service is pretty straightforward. Our boosting team will help your champion to clear the LI expedition as many times as required. Here is some additional info about this particular dungeon.
Lazarus Instrumentality PvE Activity has the following Bosses:
Cilla Boss;
Chardis Boss.
It is important to note that players only receive experience and weapon mastery on the boss kill, while main rewards, achievements, and loot are stored in the chest at the end of the expedition.
If you still have any questions, or wish to buy a custom Lazarus Instrumentality boosting service with a guide, feel free to contact our 24/7 available support managers and they will be glad to help you with practically anything New Word-related.