Torghast Jailer's Gauntlet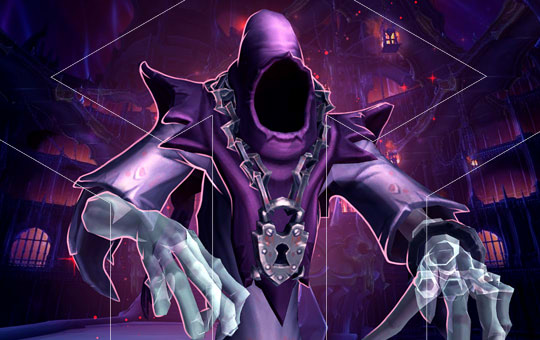 The Jailer's Gauntlet, the Torghast "boss rush mode" wing was added in Shadowlands patch 9.2. It consists of 4 Layers of 8 floors with a series of increasingly challenging encounters. The Jailer's Gauntlet boost allows players to complete this game mode fast and get awesome cosmetic rewards and a new mount. 
WoW Jailer's Gauntlet carry rewards:
Epic ground mount - Colossal Ebonclaw Mawrat (layer 4).
Lightless Tormentor battle-pet (layer 1).
Dominated Hearthstone toy (layer 2).
Gauntlet Runner title unlocked (layer 3).
Every Layer achievement up to The Jailer's Gauntlet: Layer 8.
Up to 80 achievement points.
Boost takes: 30-40 mins/layer.
Buying Jailer's Gauntlet (JG) challenge will help you get one of the unique scary Mawrat mounts that were added in Patch 9.2 Eternity's End. But before ordering this service, please have a look at some basic requirements.
Requirements:
60 level;
Torghast unlocked.
Jailer's Gauntlet Challenge Boost Info
Jailer Gauntlet wing in Torghast consists of challenging boss battles with constantly increasing difficulty. The numbers and enemies' health and damage are scaled to higher values with each layer. We speculate that it will be very similar to Brawler's guild with all these cool encounters and mechanics.
Here is some information that will help you run through Jailer's Gauntlet mode:
Boosthive team has tested all bosses across 8 layers of the new Jailer's Gauntlet game mode on PTR. Same as Twisting Corridors, it will be a hard challenge mode, especially with the low-quality gear at the start of patch 9.2. But don't worry as we are ready to complete all the Layers with a 100% guarantee.
If you still have any questions before you get your Jailer's Gauntlet boosting service, you can always contact our 24/7 support. We are always ready to answer in online chat, skype, or discord.