Lost Ark Island Tokens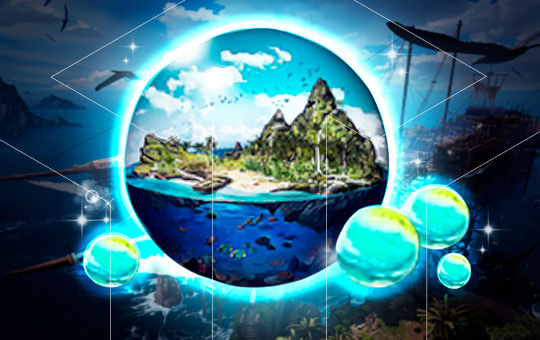 Island Tokens farm will help get the chosen token from the chosen island fast and easily in Lost Ark. Island Tokens grind provides assistance in acquiring all collectible tokens that are spread across the seas of Arkesia: from Death Hold to Yearning Island. Island Token collecting in Lost Ark allows you to get a variety of special rewards, including, Greater Skill Point Potion, Mount: Golden Moss Turtle, Secret Maps etc.
Here you can buy Island Tokens in any amount and forget about some of the grindy aspects of this currency while benefiting from its rewards. Focus on more interesting in-game activities but stay on the competitive edge with our fast and simple Island Token boost.
Lost Ark Island Tokens for sale rewards:
The desired amount of tokens.
desired island token if option is selected.
 Possible rewards for Islands Tokens farm:
Greater Stat Increase Potion (5 tokens);
Emote: Threaten (10 tokens);
Lost Ark compass (Wooden Compass)(15 tokens);
Ship Skin: Tortoyk Arong Turtle (80 tokens);
for 20 Island tokens, you will be granted 6 skill points.
Boost takes: 1 - 7 days (depends on the number of tokens you need).
You can pick any amount of the Tokens in the additional options section.
In order to buy Island Tokens farming service, please read the basic requirements.
Requirements:
50 lvl of your Character;
Completed the Luterran storyline and opened the seaport;
For ocean Procyon - available or completed Wall of Procyon;
this boost is piloted.
Lost Ark Islands Tokens Boost Rewards
Island tokens are acquired through different methods, depending on their requirement, as seen in the game. They can be acquired by Defeating Monsters/Bosses, Reputation, Chests, Quests, Sailing, Voyage, and Rapports.
You can check the rewards and requirements in the table below:
| | |
| --- | --- |
| Tokens | Rewards |
| 5 | Greater Stat Increase Potion |
| 10 | Emote: Threaten |
| 15 | Uncommon Wooden Compass |
| 20 | Greater Skill Point Potion |
| 25 | Mount: Golden Moss Turtle |
| 30 | Masterpiece #3 |
| 35 | Emote: Wave Dance |
| 40 | Luminous Aquamarine |
| 45 | Gienah's Protection |
| 50 | Protection Rune |
| 55 | Masterpiece #22 |
| 60 | Secret Map |
| 65 | Oceanic Aquamarine |
| 70 | Structure: Statue of The Goddess |
| 75 | Masterpiece #38 |
| 80 | Ship Skin: Tortoyk Arong Turtle |
| 85 | Secret Map |
| 90 | Tidal Aquamarine |
Just get our Lost Ark island tokens service and with the help of our boosters, we can provide you with the things you want!
Buying Islands Tokens service
That's why we offer Island Tokens for sale for all the players who get tired and just want to have everything maxed out. Our professional boosters know the best and most optimal sources and methods to complete your order fast and easily while you enjoy your free time.
In case you still have any questions before purchasing our Lost Ark Island Token boost, you can always contact our managers via online chat, skype, or discord. We are online 24/7 and ready to help.