Hunter's Acclaim Reputation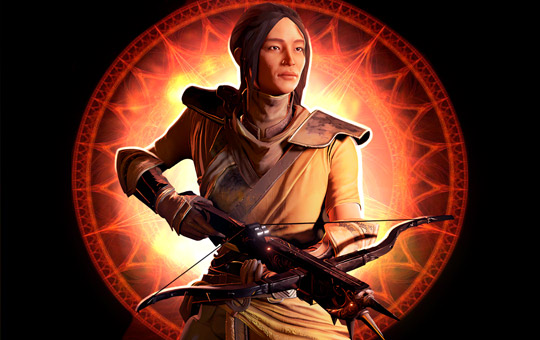 Diablo 4 Hunter's Acclaim reputation farm will help with getting rewards from this new progression system added in season 2 of D4. Farming reputation with these vampire hunters will reward players with gear, crafting materials, and more. Buy Hunter's Acclaim reputation and unlock all the rewards without wasting time on the tedious and repetitive grind.
D4 Hunter's Acclaim rep grind is a service that is designed to save time, allowing you to spend more time with gameplay elements that you enjoy. Our professional players will perform Hunter's Acclaim reputation boost in the shortest time possible.
Start time: 40-50 minutes / Boost takes: depends on your current & desired tiers.
D4 Hunter's Acclaim rep farming service includes:
Your desired Hunter's Acclaim tier reached.
Tons of Blood Harvest Events completed.
Some experience for character progression.
Loot and gold that drops during the service.
Various tier-dependant rewards unlocked.
Manual service completion.
We also offer a live stream of D4 Hunter's Acclaim rep boosting, but please make sure to request it before the service begins so we have time to set everything up. Make sure to take a quick look at the requirements for this service before proceeding to the checkout.
Requirements:
Diablo 4 seasonal character;
no specific gear is required.
How We Farm D4 Hunter Reputation?
You might be wondering how we perform Hunter's reputation boosting in Diablo 4. Our professional players will perform various tasks and in-game activities to farm this rep in the shortest time possible. To increase your reputation, we will do the following:
Help villagers.
Complete Blood Harvest.
Stop Vampire Rituals.
Participate in World Events.
Complete bounties.
We will use the fastest routes while performing these activities to ensure quick and easy service completion.
Why Use Hunter's Acclaim Rep Boost?
There are many various benefits to using Hunter's Acclaim carry services. Here we have prepared a short list with some of them.
Save time on the tedious grind – Enjoy parts of the game that you find more fun and have free time for other games.
Get more power – Unlock great rewards in season 2 and increase character power along the way.
Get to Tier 18 of Hunter's faction – Skip to the best rewards available on the highest tier level without stress.
Watch the process – We offer a live stream that will allow you to follow along the boosting process, this way you always know how much of the process has been done and how much time is left before it is done.
If you have any questions regarding Hunter's Acclaim grind or want to add something extra to your order – don't hesitate to reach out! You can contact us directly via Discord or live chat here on the website. Our customer service team is available 24/7 and is always ready to help.
Hunters' Acclaim Faction in S2 of Diablo 4
Hunter's Acclaim is a new system added in Diablo 4. It is progression-based and contains a ton of rewards for players who decide to engage with it. It is earned by performing various tasks and activities, to progress into higher reputation tiers. The maximum tier is 18, and getting there might take a long time. We solve this issue with our Hunter's Acclaim reputation boosting. Simply select the tier you want to achieve and let us handle the rest!