Glory of the Uldir Raider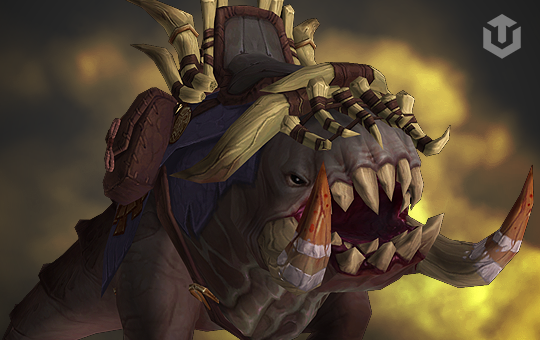 The Glory of the Uldir Raider boost is run through the Uldir raid on a normal difficulty with the completion of 8 achievements that are required for the main Glory of Uldir Raider meta-achievement. The main reward for completing this glory is an epic ground mount - Bloodgorged Crawg. Despite it being a legacy Glory-type achievement, this mount has only been obtained by 8% of the player base.
Uldir is the first raid added to the Battle for Azeroth expansion. It includes 8 bosses, each one of which has an achievement related to them. Some of the achievements require multiple people in order to complete them, and all of the achievements require a specific approach. Finding people and learning the strategies might take quite a while. This is why our Glory of the Uldir Raider boost will be a great option for players who want to get this achievement quickly and without any stress.
WoW Glory of the Uldir Raider carry includes:
Glory of the Uldir Raider meta-achievement.
Bloodgorged Crawg epic ground mount.
All loot dropped into your bag.
105 achievement points.
Boost takes: ~2 hours.
Before buying Glory of the Uldir Raider boosting services, please make sure to take a quick look at some of the minimum requirements for this service.
Requirements:
level 60+;
no specific gear requirements.
If you decide to go with the selfplay mode, we can provide a live stream of the run. However, it has to be requested prior to the start of the boost. Players who want to get in on the action and personally participate in the run might be relieved to know that they don't need to learn any boss strategies beforehand. Our team will explain everything throughout the run.
Glory of the Uldir Raider Achievement Boosting
There are a total of 8 achievements that players need to complete in order to get this glory, along with the gorgeous Bloodgorged Crawg mount. Some of these achievements require teamwork and cooperation, so it might prove quite challenging to find people to play such old content with. These are the achievements that Glory of the Uldir Raider boosting services will help you with.
As you can see there aren't many achievements in this glory, especially in comparison to some of the other ones, but they still require quite a bit of cooperation. If you don't feel like spending hours looking for the right team, then our services are for you.
If you have any questions about getting GotUR or Bloodgorged Crawg, feel free to reach out to us at any time. Our customer support team is available 24/7 and can be found on Discord, Skype, or live chat. Expand your achievement and mount collection today together with Boosthive!