Glory of the Nathria Raider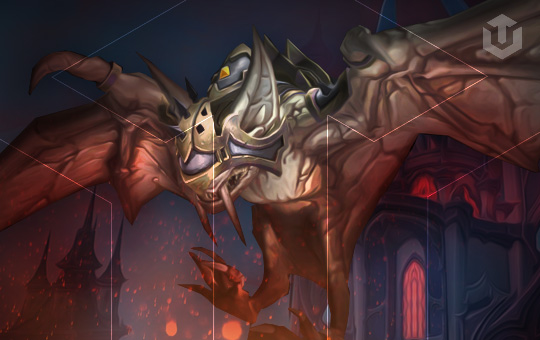 The Glory of the Nathria Raider boost is a run through all Castle Nathria bosses on normal difficulty, with the completion of 10 achievements that are required for the Glory of Nathria Raider meta-achievement.
Glory of the Nathria Raider is a Shadowlands PvE "glory" achievement that requires a ton of teamwork and coordination from a raiding team, as well as a deep understanding of each CN boss fight. If you decide to buy Glory of the Nathria boost, you will also receive an epic mount - Rampart Screecher. This giant armored bat will be a nice addition to any player's collection.
WoW Glory of the Nathria Raider boosting rewards:
Glory of the Nathria Raider meta-achievement.
10 normal achievements included in GotNR.
Rampart Screecher epic mount.
125 achievement points;
Sire Denathrius kill on a normal difficulty.
Boost takes: ~2 hours.
We offer Rampart Screecher mount for sale to any player, however, please still make sure to take a look at the basic requirements for this boost before making a purchase.
Requirements:
level 60+;
following instructions from our team (for selfplay).
If you wish to participate in this run personally, select the "selfplay" option before buying the boost. In case you decide to go with piloted, we also offer a live stream of the run, however, it has to be requested prior to the start of the service.
Rampart Screecher For Sale
If you want to add the Rampart Screecher to your mount collection, the only way to obtain it is to complete Glory of the Nathria Raider. Despite it being legacy content, it still requires quite a lot of cooperation, and it might be difficult to find people who not only know what to do in each Castle Nathria boss fight but are also willing to join the group.
Our Castle Nathria boosting services solve this issue, and allow players to enjoy having the Rampart Screecher in their collection without the stress of looking for the right people and memorizing the boss strategies.
All achievements of the Castle Nathria raid will be done in a specific order to make the run as fast as possible.
The Glory of the Nathria Raider carry will unlock the following achievements for you:
If you have any questions about Glory of the Nathria Raider boost or want to add something to the service - please reach out to us. Our customer support team is available 24/7, all days of the week, and is always ready to assist. Expand your achievement and mount collection today with Boosthive!