Lost Ark Giant Hearts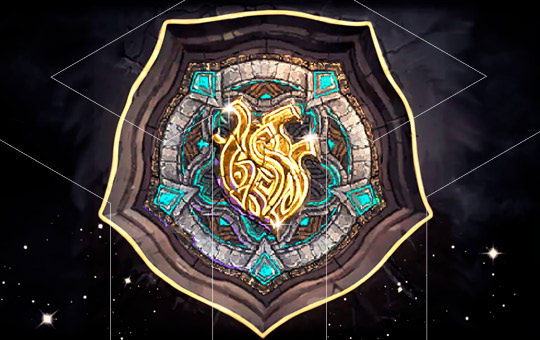 Giant's Hearts farm will help you get the chosen heart fast and easily in Lost Ark. This is a collection item that drops in different in-game activities, such as quests, exchanging, completing Una's tasks, Shadespire flours, and more. Giant Hearts boost in Lost Ark allows you to get a variety of special rewards, including, potions, interesting quests, charms, runes, etc.
Here you can buy Giant Heart in any amount and forget about some of the grindy aspects of this collectible while benefiting from its rewards. Focus on more interesting in-game activities but stay on the competitive edge with our fast and simple Giant's Heart boost.
Lost Ark Giant's Hearts carry rewards:
The chosen

Giant's Heart

guaranteed.
A part of the Collection: Giant Hearts Achievement obtained.
Unique reward to every Giant's Heart.
Boost takes: 1 day-14 days (depends on how many Giant's Hearts you need).
You can pick any of the Giant's Hearts in the additional options section.
Important: 15th Giant's Heart is only possible if 14 previous hearts are collected and Reinvigorated Giant's Heart Quest Scroll is unlocked.
Requirements:
50 lvl;
For ocean Procyon - available or completed "[Guide] Wall of Procyon";
Item level that gives you access to Giant`s Hearts (480 - 960).
How to farm Giant Heart?
Giant's Hearts are not exactly a Collectable that players will be seeing constantly like Mokoko Seeds or Masterpieces, rather, there are only 15 of them in the game, and collecting even one requires a fair amount of work.
Giant's Hearts locations and rewards list:
| Giant Heart | How to obtain | Reward |
| --- | --- | --- |
| 1st | Five Scattered Brothers | Growth Potion |
| 2nd | Beatrice Affinity | Intellect Potion |
| 3rd | Shasha Affinity | Quest |
| 4th | Field Boss Tarsila | Skill potion |
| 5th | Blackteeth's Haven Exchange | Rune Eige |
| 6th | Pirate Village Atlas Exchange | Skill potion |
| 7th | 30 Days of Dooky Island epona | Vitality Potion |
| 8th | Freedom Island Exchange | Eosin Charm |
| 9th | Captain Cavery Affinity | Masterpiece #21 |
| 10th | Tower of Shadow Floor 35 | Skill potion |
| 11th | 15 Days of Island of Blue Wind Epona | Masterpiece #33 |
| 12th | In the name of freedom! Quest | Skill potion |
| 13th | Tower of Fate 35th Floor | Rune March |
| 14th | Ninav Affinity | Quest |
| 15th | Heart of The Last Giant Quest | Giant's Box |
Buying Giant's Hearts service
That's why we offer Giant Hearts for sale for all the players who get tired and just want to have everything maxed out. Our professional boosters know the best and most optimal sources and methods to complete your order fast and easily while you enjoy your free time.
In case you still have any questions before buying our Giant's Heart service, you can always contact our managers via online chat, skype, or discord. We are online 24/7 and ready to help.