Castle Nathria Transmog Sets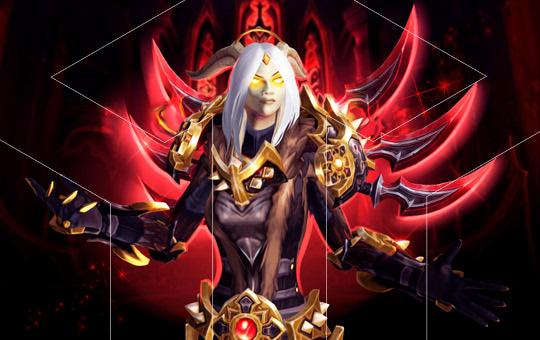 Castle Nathria transmog boost is here to help with collecting items for your chosen character. Being the most beloved raid of the Shadowlands expansion, Castle Nathria transmog farm is something many players want to do, but RNG isn't always good, and it takes away time that could've been spent on current expansion's activities.
Not to mention that this transmog is obtained from the previous expansion's raid, which means it can be quite difficult to solo it due to the scaling. Our CN transmog boost will save you the time of looking for a team and learning the mechanics while providing you with beautiful cosmetics in the shortest time possible.
Castle Nathria transmog boosting includes:
Full Castle Nathria armor from chosen difficulty.
Castle Vain achievement.
Various difficulty-dependent achievements.
Some loot and gold dropped during the service.
Boost takes: ~3-4 weeks.
Average Castle Nathria full gear service takes 3-4 weeks. However, if the team gets unlucky, the boost might take a bit longer. But we will still farm full Nathria set.
Before you buy a Nathria set boost please make sure to take a quick look at the basic requirements for this service.
Requirements:
level 70;
no specific gear is required;
this is a piloted service.
It usually takes multiple resets in order to get the full transmog set. We will continue to clear Castle Nathria weekly until your Nathria transmog set is fully complete.
Buying Castle Nathria Transmog Sets
CN transmog farm is a very simple service. Our customer service agents will contact you within minutes after you make a purchase to explain the process. After this is done and the time for runs is decided, we will assemble a team that will farm Nathria transmogs for you, while you are offline, asleep, or doing something else. This way we ensure that your gameplay will not be interrupted by our services.
If you are concerned about not being geared enough to take on some of the bosses, then forget about that as well! Our team will take care of everything with their fully geared characters. If you have several high-level characters of the same class on your account our team will run CN on all of them to speed up the service completion.
Benefits of CN Transmog Set Boosting
While it is possible to find Nathria transmog runs via the group finder, it is not an ideal solution for people who want to get their mogs fast and without stress. Shadowlands is still a very recent expansion, so the difficulty for its raids is quite high, especially so on the mythic difficulty.
This, combined with the fact that many players aren't the best at raiding, can create a situation when the group wipes for a while and gets disbanded. Finding replacement people for old content just isn't viable and your time is wasted as a result. Our Nathria transmog boost will help you avoid these issues while providing you with a fast and efficient way to get all the beautiful sets that this raid has.
Nathria Transmog Sets Available for Sale
We offer full Nathria sets for sale, but you might be wondering what they are and how they look. Here is a list of transmog sets from this raid. We present mythic versions of transmog, but we also offer other ones as well.
Castle Nathria Transmog Sets Are:
| | |
| --- | --- |
| Class | Castle Nathria Transmog Set |
| Death Knight, Paladin, Warrior | |
| Hunter, Shaman | |
| Demon Hunter, Druid, Rogue, Monk | |
If you have any questions about CN transmog boost or want to add something extra to the service, don't hesitate to contact us via live chat, Skype, or Discord. Our customer service team is available 24/7 and is always ready to help. Expand your WoW collection today together with Boosthive!