Flametalon of Alysrazor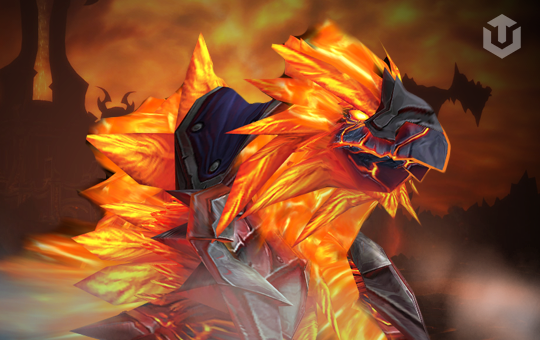 Buying Flametalon of Alysrazor mount boosting service is the best way to free yourself from the weekly Firelands runs. It drops from Alysrazor's boss with a 2% drop chance.
Boosthive offers 3 ways of Flametalon of Alysrazor boost. The 100% guaranteed farm drop with infinite weekly runs, pay-per-run option and guaranteed buyout from Black Market without using your gold. The last method will allow us to get the mount for you within a few weeks without any randomness.
Flametalon of Alysrazor carry includes:
Epic mount - Flametalon of Alysrazor options:

pay-per-run service (without mount guarantee);
Flametalon guaranteed farm (we farm it until it drops);
fast buyout from BMAH (without touching your gold).

Tons of transmogrification gear from Firelands.
VPN security for account safety.
Boost ETA:
3-4 months on average (regular farm);
2-8 weeks to get from BMAH.
We recommend having at least 5 high-level twinks to speed up this service. The duration of a guaranteed farm may vary and be longer because we cannot predict when it drops. 
Important: In case you pick the number of Alysrazor runs and this mount drops before the limit is reached, we will use the remaining fee for unused tries as a credit for another service of your choice. 
Please note, getting Flametalon from Black Market requires following some basic instructions from our team. Please read carefully the service description and all requirements before the purchase. 
Requirements (BMAH buyout):
second sub-account with new expansion (f.e WoW 2) on the same battle-net;
active game time;
NO need to have ANY gold on your account;
this service is piloted only.
Requirements (regular farm):
45 level;
no gear requirements;
active wow subscription.
WoW Flametalon mount looks like Anzu from Burning Crusade but has a much fiery texture. It has only 2% drop rate, so players spend months trying to get it. With our Flametalon carry, you don't need to worry about it.
BMAH Flametalon of Alysrazor For Sale
Black Market method allows us to get Alysrazor mount for you very fast. It is also quite a simple way of obtaining this fiery bird. Let's explain all details on how we will do it and provide a step-by-step guide.
You need to create another account (f.e. WoW 2) within your battle-net account.
Any Dragonflight edition and game time purchased.
Our team will start hunting for the desired item on 20+ different realms.
We will start bidding on the item and win it on the first try with a ~95% chance.
If we lose the bidding, we will repeat steps 3-4.
In case of losing the item, you don't need to transfer anywhere. BMAH is accessible with 1 lvl now.
We are tracking all low-popular servers. Our team knows how to increase the chances of winning the bidding on BMAH. We use only legal methods and everything is completed on your separate account, so you never risk wasting your money and time.
Do you still want to clarify a few more details before buying Flametalon of Alysrazor? Sure! You're free to join us in online chat or discord, and our managers will help you with all the questions.