Falcosaur Mounts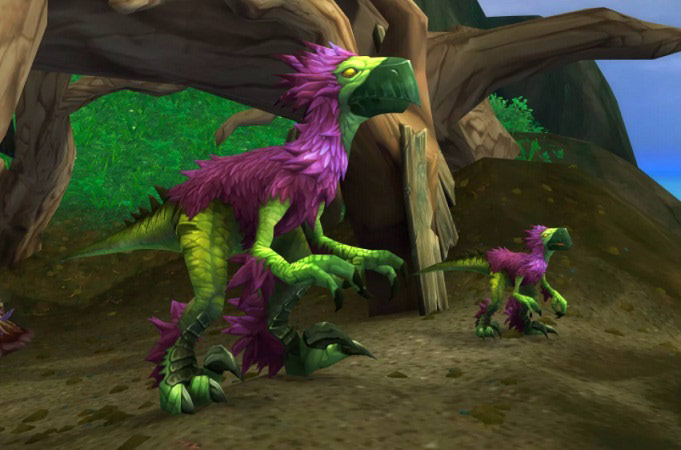 WoW Falcosaurs were added during the Legion expansion. Players were offered to complete a series of daily quests in order to adopt these wild creatures and grow them into ridable mounts. Our Falcosaur mount boosting service is the fastest way to get all these 4 cute mounts in your collection.
Brilliant Direbeak mount boost rewards:
Ground mount - Brilliant Direbeak.
Battle pet Direbeak Hatchling (really strong in pet battles)
Toy Fake Teeth to use on your Hatchlings
Viridian Sharptalon mount boost rewards:
Epic mount - Viridian Sharptalon.
Strong battle pet Sharptalon Hatchling.
Cosmetic toy Dirty Spoon.
Predatory Bloodgazer mount boost rewards:
Falcosaur mount - Predatory Bloodgazer.
Unique battle pet - Bloodgazer Hatchling.
Purple Blossom toy for your Falcosaur.
Snowfeather Hunter mount boost rewards:
Unique mount - Snowfeather Hunter.
Cute battle pet - Snowfeather Hatchling.
Cosmetic toy for your Falcosaur hatchlings - Tiny Pack.
Boost takes: 15 days (falcosaurs can be raised parallel).
Before buying Falcosaur mounts from us, please read carefully the following requirements. In case you still have any questions, feel free to contact us in online chat, skype, or discord. We work 24/7 and our managers will be happy to help you with your Falcosaur mount carry.
Requirements:
50+ level.
at least 40 battle pets with level 25.
Falcosaur Mounts For Sale
If you are looking to adopt your own Falcosaur, you will have to complete a series of quests before you can ride any of these. We have prepared a step-by-step guide on how to get Falcosaur on your account:
Wait for Falcosaur World Quest to start in Legion.
It appears in Azsuna, Val'sharah, Stormheim, or Highmountain.
Kill and loot Matriarch in the World quest area.
An Orphan Falcosaur will appear nearby that will reward you with a pet.
Summon pet and complete its daily quests.
After 15 days of quests, you will receive the mount.
You need to repeat these steps with every pet (1 in each Legion zone).
Each daily quest offered by your growing Falcosaur mount will ask you to take part in pet battles across Broken Shore. It may sound confusing for the first time, especially if you have never participated in pet battles. But there is nothing to worry about, as the Boosthive team got you covered.
You can simply buy any Falcosaur mount carry in our store, and our boosting team will complete all the necessary steps to get new mounts for you.