Falcon's Chase Sparrow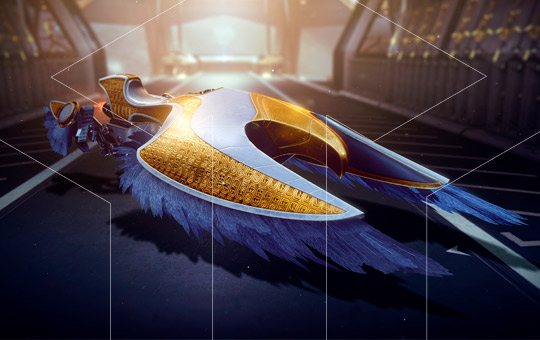 Falcon's Chase carry is a service that provides an Exotic Sparrow added with the release of the Season of the Haunted. It has a unique look and would be an awesome addition to your exotics collection. The exotic sparrow is very hard to unlock and it is quite grindy, because players would have to complete Trials of Osiris flawlessly many times in a row due to low drop chance.
Buying Falcon's Chase sparrow boosting service will save you lots of time and still deliver you this flex item as a reward! The average drop of the Falcon's Chase is low, around 2% so many attempts must be made before the sparrow is in possession.
Falcon's Chase Sparrow carry takes: 2% chance drop.
Falcon's Chase boost rewards:
Falcon's Chase exotic sparrow.
A lot of Trials of Osiris flawless chests opened while farming.
Weekly Pinnacle or Exotic Engram gear.
A lot of ToS weapons and armor in your collection.
Lots of other valuable resources.
Experience to your Season Pass and artifact.
Before you rush to purchase Falcon's Chase sparrow boosting service from our professional team, please have a look at the minimum requirements needed.
Requirements:
1800+ Power Level;
Witch Queen DLC;
this service is a recovery (piloted).
How to get the Falcon's Chase Trials Sparrow?
The Falcon's Chase boosting service is the fastest way to unlock and acquire this D2 sparrow into your exotics collection. Our carry team will complete the Trials of Osiris flawlessly as many times until the Falcon's Chase exotic ship drops from the mission chest. Apart from getting the sparrow, our booster guardians will harvest some additional rewards, such as pinnacle ToS gear, resources, and a lot of experience for your artifact. Also, there is a similar chance to get other rare exotic equipment like the Hushed Syrinx exotic ship or In Memoriam Shell ghost during the boost, which has the same drop chance.
That's why we offer Falcon's Chase for sale for all the players who get tired of doing endless repeatable activities every day. Our professional guardian boosters know the best and most optimal sources and methods to complete your order fast and easily while you enjoy your free time.
In case you still have any questions before getting our D2 Falcon's Chase farming service, you can always contact our managers via online chat, skype, or discord. We are online 24/7 and ready to help.