Elusive Quickhoof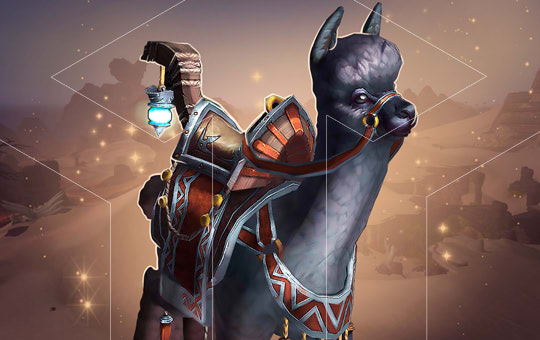 Elusive Quickhoof boost allows you to camp this rare NPC in Vol'dun and feed it to obtain the Reins of the Elusive Quickhoof mount. Our boosters will take care of the whole process while you enjoy your free time. Buying Elusive Quickhoof from us is the fastest and easiest solution for those who want to ride this cute Alpaca.
WoW Elusive Quickhoof carry includes:
Secret Alpaca mount - Reins of the Elusive Quickhoof.
Elusive Quickhoof rare fed in Vol'dun.
Boost ETA: 2-4 days.
Our team will be searching Elusive Quickhoof rare in Vol'dun using camp groups from the Secret Finding Discord community. This is a rare spawn with multiple spawn points, so it might take few days before we find it depending on our luck.
There is another Alpaca mount in Uldum, that you can add with the additional option - get 2 mounts at the same time.
Requirements:
Reins of the Elusive Quickhoof Mount Boost
The camping of Elusive Quickhoof may be boring, long, and random. Usually, it varies from 8 to 40-50 hours of played time spent in Uldum. Our experienced rare campers stay focused for the whole camping process. They know a few tricks on how to make Elusive Quickhoof searching fast and effective.
We already caught over 1000 rares across Azeroth for our happy customers. That's why our Elusive Quickhoof mount farming service is the best way to add it into your collection and save yourself days of gaming time. In case you still have any questions before making the purchase, feel free to contact our online support. We work 24/7 and are ready to help you with any information needed.