Dragon Racing Boost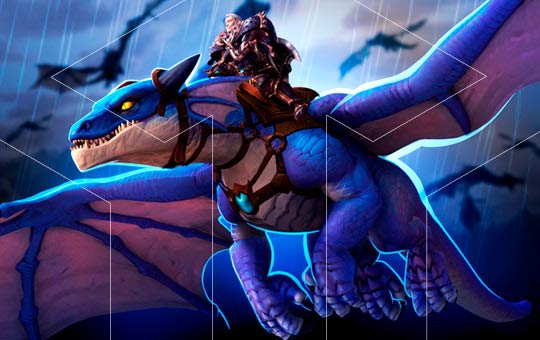 With the new transportation system, Dragonflight expansion also brings Dragon Racing into the game. There are multiple tracks to race on, and each one of them offers multiple medals for players to earn. These races will put players' dragonriding abilities to the test. In order to pass them with gold medals you need to be able to properly use the abilities of their drakes. Not only that, but it is also essential to be good at general dragonriding movement.
There are multiple big meta-achievements that players can earn by beating each of the Dragon Racing tracks with gold medals. Clearing all of them yields some neat rewards. Our Dragon Racing boost will help you with overcoming all of them in the shortest possible time, so you don't have to waste your time locating and beating the races all by yourself.
WoW Dragon Racing boosting options:
Chosen Dragon Racing tracks completed.
39 achievements with 450 points can be unlocked.
Dragon Racing Completionist achievement:
Dragon Racing Completionist: Silver achievement:
Dragon Racing Completionist: Gold achievement:
Reverse Racer: Gold achievement
x8 Drakewatcher Manuscripts for dragonriding customization (silver in every zone).
Boost takes: 1-2 days.
We offer Dragon Racing services for any WoW players. You don't need to purchase Bronze-Silver-Gold options in case you are seeking for gold. Simply click gold and you will get all rewards at once! However, please make sure to take a quick look at the minimum requirements for Dragon Racing achievements boosting.
Requirements:
level 70;
advanced races unlocked (additional option);
all dragonriding talents unlocked (additional option).
Dragon Racing Rewards
Dragon Racing tracks can be found all over the Dragon Isles. Each track also has an advanced version which is way more difficult than the default one and requires better control over your dragon, as well as correct usage of abilities. This might be quite daunting, considering just how many tracks there are in the game, and this is where our solution comes in handy.
With Dragon Racing carry you can forget about the stress of having to grind out the tracks and memorize them in minute details for gold medals, as we will take care of it for you. Our boosters will make sure to finish all of the dragon racing tracks with the gold medals and unlock all achievements and rewards in the shortest time possible.
Let's see the full list of rewards:
Unlock Dragon Racing Completionist: Gold meta-achievement, and every sweet reward that comes along with it. Not only does it include the completion of over 27 achievements in total, but also other things to expand your collection with. Great shoulder transmog, a pet, and a title can all be yours if you decide to buy Dragon Racing boost.
If you have any questions about Dragon Racing boosting services, feel free to contact us! You can reach out at any time, as our customer support is available 24/7. They can be reached via Discord, Skype, or online chat at any time (even during the holidays!). Get a professional Dragon Racing carry service and enjoy all the amazing rewards together with Boosthive!