Divine Kiss of Ohn'ahra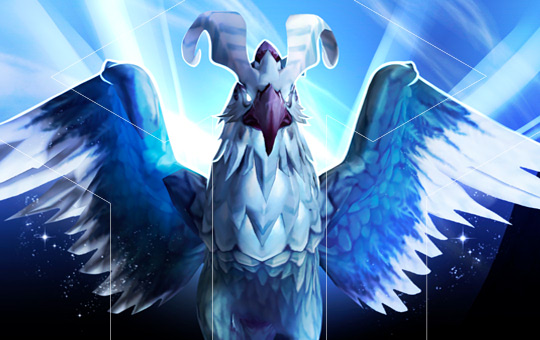 Divine Kiss of Ohn'ahra is a new mount added in the Dragonflight expansion. Unlike most other mounts, however, it doesn't just allow you to ride a magnificent creature, but to turn into one! On top of it, the appearance of this mount also changes depending on your riding skill, and the location you're using it in. The process of getting this mount is difficult, and can be extremely tedious, but do not worry, you can buy Divine Kiss of Ohn'ahra from us. We will get this mount for you in the shortest time possible and without any stress.
WoW Divine Kiss of Ohn'ahra boost rewards:
Divine Kiss of Ohn'ahra rare mount.
Few heroic Nokhud Offensive runs.
Renown rank 25 with Maruuk Centaur.
100% done by hand.
Stream is available with request.
Boost takes: 2-3 weeks.
Important: Please do not spend the currency that our team will farm for the mount before the service is finished. The chance of obtaining some of the items required for the mount is not 100%, so service completion time may vary. Please make sure to take a look at some basic requirements for Divine Kiss of Ohn'ahra boost before you buy it.
Requirements:
level 70;
Dragonflight expansion;
this service is piloted only.
How to get Divine Kiss of Ohn'ahra in Dragonflight?
The fastest and most stress-free way would obviously be to buy a Divine Kiss of Ohn'ahra boost. However, you might be wondering how difficult or time-consuming it is to get one yourself. For people who wish to know that, as well as players interested in obtaining it themselves we made this short guide.
Firstly, players have to obtain access to the NPC called Godoloto. This can be done by completing a quest chain starting with a quest called Sneaking Out. Then, they have to obtain 3x Stolen Breath of Ohn'ahra, which drops from the last boss of Nokhud Offensive on Heroic difficulty and higher. The chance of drop isn't 100%, and there might even be a daily lockout for them. After acquiring these items, a quest called A Whispering Breeze will unlock.
The next step is to get a tier 3 Exultant Incense. It is crafted by alchemists, and the recipe can be acquired by reaching renown rank 25 with Maruuk Centaur. It can also be purchased from other players. The last item that is required is the Essence of Awakening. It can be purchased from Quartermaster Huseng for 50x Dragon Isles Supplies and 1x Occasional Sand. Now, where do you get the sand? It is a very rare drop from Time-Lost creatures in Thaldrazsus.
After going through all this, players will finally be able to acquire this magnificent mount. But is this massive time commitment really worth it, when there are faster and easier ways to get it? With our Divine Kiss of Ohn'ahra boost, you won't have to go through any of this mess and can enjoy the mount quickly, and without the hassle.
If you have any questions about buying Divine Kiss of Ohn'ahra carry, or just want to ask any questions - feel free to reach out! We can be found on Discord, online chat, and even Skype 24/7, and are always ready to assist! Expand your mount collection today together with Boosthive.