Diablo Immortal Battle Pass Ranks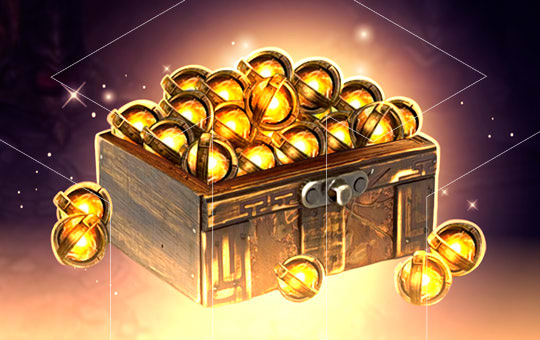 Diablo Immortal Battle Pass level rank boosting is the fastest way to get right into the exciting content of the new season without the boring grind. Why should players waste their time to unlock Seasonal levels and farm out the rewards gradually when they can simply purchase Battle Pass levels from our professional boosting team and get right into the action with everything packed and loaded.
DI Season Pass leveling not only contains the seasonal experience boost but also provides with neet rewards including a lot of interesting items and materials. Buy battle ranks to also earn a lot of battle points wish are used to upgrade the levels of your battle pass.
Battle Pass Rank carry rewards include. 
Any amount of Season Pass Levels farmed 1-40.
A lot of valuable items.
A lot of valuable materials.
A lot of experience.
Boost takes: depends on the selected amount of levels.
We offer to purchase the Battle Pass levels for any Nephilim with a current Season, however, there are some basic requirements for this kind of power leveling service.
Requirements:
DI on your device;
a battle pass obtained.
How does Battle Pass in Diablo Immortal work?
The Battle Pass has 40 ranks that provide unique rewards for completing various tasks throughout Sanctuary. These are broken down into three different categories within the Codex: Guide, Activities, and Quests. Completing objectives in any of these 3 categories rewards you with.
Battle Points, which progress your Battle Pass and unlock each rank. The first 9 ranks require fewer Battle Points to reach and are obtained quite easily, at Rank 10 each one requires 180 Battle Points to progress. Once rank 40 is reached, you receive a Gift of the Renown for every 180 Battle Points earned, with a maximum of 20 Gifts of the Renown available for each cycle. You can also purchase individual ranks of Battle Pass for 150 Eternal Orbs each. At Rank 10 every class is presented with 6 Legendary Items choices.
With all the above-mentioned the Diablo Immortal Battle Pass ranks is definitely a service that worth your time, especially with such cheap prices that Booshive offers every upcoming season. Get it now, pre-order it for the next season, or if you still have any questions feel free to reach out to us. Our well-experienced managers will assist you in any way possible to make your boosting experience as smooth as it can get.