Diablo 4 Dungeons Boost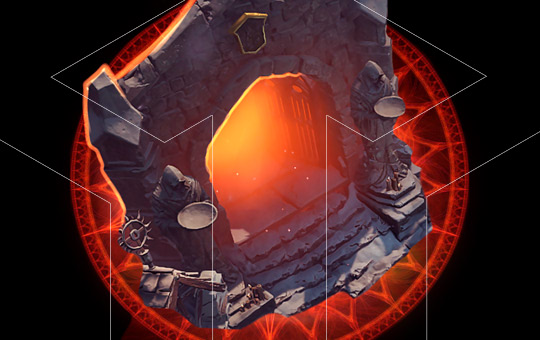 Diablo 4 dungeon boost is a fast and easy way to complete a huge number of dungeons in D4. Dungeons provide great loot, as well as some rewards that are unique to dungeons. Diablo 4 dungeon carry is perfect for people who don't want to waste their time grinding dungeons over and over, and just want to get great rewards quickly and without stress.
There are over 150 dungeons in D4, and clearing each provides certain benefits, a bunch of experience, as well as a chance to get some great loot. The issue is that those dungeons can become really monotonous and boring after a while. Our Diablo 4 dungeon boosting is a great way to skip the monotony and enjoy the game the way you want without having to give up on juicy rewards.
Boost takes: 20-30 minutes per dungeon / Start time: 20 minutes.
D4 dungeons boosting rewards:
Your desired number of dungeons cleared: normal or nightmare.
A ton of great loot.
Lots of experience.
Gold and other currencies.
Manual service completion.
Chance to get Legendary Aspect.
Specific dungeon option (f.e. for Dungeon aspect farm).
This service is available on Seasonal & Eternal realms.
We offer Diablo 4 dungeon carry for various World tiers. World tiers are practically difficulty levels in this game. Each world tier has its own minimum requirements, so please make sure to take a look at them before making a purchase.
| | |
| --- | --- |
| World Tier | Minimum required character level |
| Adventurer | Level 1 |
| Veteran | Level 1 |
| Nightmare | Level 50 |
| Tornment | Level 70 |
We also provide a stream of service completion as an additional option. However, please make sure to request a live stream before the service begins so we have time to set everything up.
How do dungeons work in Diablo 4?
Dungeons in Diablo 4 are separate instances with difficult enemies, bosses, and puzzles to solve. They provide great loot for any type of character, as well as a ton of EXP for quick character progression. They are also a great source of gold. Our Diablo 4 dungeons carry will assist you with clearing as many dungeons as you want without you having to go through the grind yourself!
Normal dungeons are a great way to get some great loot early on in the game, as well as to prepare to face much more difficult dungeons later on. This is also a great way to get a ton of XP, leveling up your character faster than with most other activities in the game.
However, clearing these instances can be rather boring, as they are mostly repetitive without much variation. Our D4 normal dungeon boosting alleviates this issue. Simply leave the boring grind to us while enjoying all of the normal dungeon benefits!
If you have any questions regarding D4 dungeon boosting or want to add something extra to your order - don't hesitate to reach out! Our customer service team is available 24/7 and is always ready to assist. You can contact us via live chat here on the website, as well as Discord and even Skype.