Covenant Campaign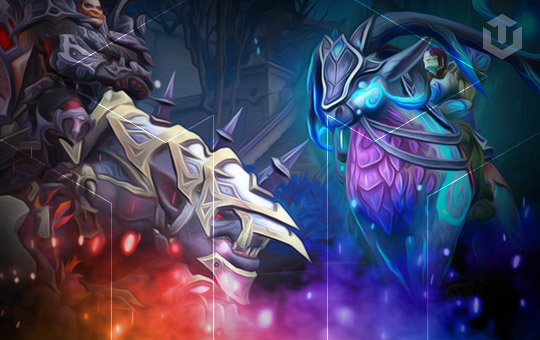 New World of Warcraft Shadowlands expansion has added a new system of Covenants to develop in-game characters further after reaching the level 60 cap. Buying Covenant Campaign carry will allow you to skip the long quest lines and complete all 9 chapters of Covenant Campaign to boost your Renown level to 21.
This boosting service depends on the Covenant you aligned yourself with. All four (Kyrian, Venthyr, Necrolord, and Night Fae) campaigns are available to be completed by our boosters.
WoW Covenants Campaign carry includes:
Kyrian Covenant Campaign completion (if chosen);
Venthyr Covenant Campaign completion (if chosen);
Necrolord Covenant Campaign completion (if chosen);
Night Fae Covenant Campaign completion (if chosen);
class-specific Covenant ability obtained;
Covenant movement ability unlocked;
unique Covenant Transmogrification set
unique covenants mounts unlocked;
up to 21 Renown obtained from the campaign and side quests;
Chains of Domination story quests (if option chosen).
Boost takes: 8-10 hrs.
Pre-purchase and orders of covenant Campaign boostings is subject to some basic requirements.
Requirements:
60 level;
Shadowlands main storyline completed (additional option);
no specific gear requirement;
40 renown for Chains of Domination campaign.
Why do I need to boost the Covenant Campaign?
The new Covenant system allows further character progression on high-level. The power of your character depends heavily on the level of the Renown which is gathered through the campaign and additional farming. Many hidden high-level quest chains, world quests, weekly objectives, mounts, and treasures depend on the selected covenants.
Additionally, covenants influence the following:
core PvP and PvE abilities;
type of the Soulbinds;
selection of conduits;
your Sрadowlands base locations;
weekly missions.
Leveling up the strength of your Covenant binding and completing the campaign will also unlock various collectible and transmogrification rewards.
Why buy Covenant Campaign from Boosthive?
Boosthives offers the fastest Covenant Campaign completion services on the market. We have finished over 100+ campaigns on the Shadowlands beta and ready to provide you with the top quality boosts. Get your Covenant Campaign rewards without tedious quests, boring hours of farming, and dungeons greeds.
Every covenant campaign is similar to each other. Kyrian, Night Fae, Necrolord, and Venthyr quest are obviously different but most of the rewards mimic each other. Therefore it doesn't matter which Covenant Campaign you need to boost, Boosthive can help you:
To do it fast.
100% completed.
Professionally guided through all the quests and events.
All perks, buffs, and rewards received.
Professional Shadowlands Covenants carry services are already available for pre-order. Get yours now to avoid missing the slot at the start of the expansion.