Corridor Creeper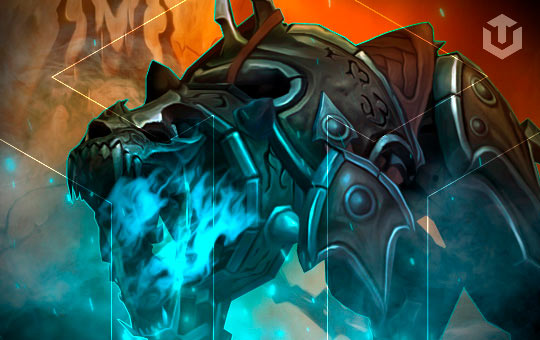 The Corridor Creeper is the unique mount added in WoW Shadowlands that can be summoned and ridden in the Maw zone. No other mounts yet can do that and that is why it is so useful. It is rewarded for the Twisting Corridors: Layer 8 achievement.
Buying the Corridor Creeper boosting service will complete the carry through 8 Layers of the Twisting Corridors located in the Torghast Tower for the selected character.
Boost ETA: ~1-2 days.
WoW Corridor Creeper mount carry includes:
To acquire the Corridor Creeper Jailers hound mount one will need to comply with some basic requirements.
Requirements:
60 level character in Shadowlands;
unlocked the Maw zone.
Getting the Corridor Creeper mount may seem easy, however one has to understand that Twisting Corridors of the Torghast Tower is the new challenge mode of the Shadowlands, making it insanely difficult. Below you will find some more information on how to get the Corridor Creeper mount if you feel like doing it yourself.
Where to get Corridor Creeper mount in Shadowlands?
Corridor Creepers are the common mobs in the Maw zone, the purgatory of the lost souls of the SHadowlands world. These ghost bears are one of the few common creatures roaming this forgotten realm. Due to their origin Corridor Creepers can be ridden in the Maw even without obtaining the mount as some of them can be mounted after the defeat of the riding enemies.
But to get the amount you will have to stick to the following guide.
Level up your character to level 60.
Chose your covenant and start the campaign.
Do the main storyline quest to unlock the Maw.
Proceed there until unlock the tower of Torghast.
Enter the Torghast tower and search for the Twisting Corridors Section.
Start your run and try to survive climbing the floors up.
Is Corridor Creeper the only Maw mount?
Currently, the Corridor Creeper mount is the only mount you can summon in the Maw. This is a very useful utility as the Maw is a high-level questing location with some essential SHadowlands reputations to be farmed there. Not to say that Togrghast tower is located there and getting there on foot might be problematic.
However, there are several other mounts that may receive a similar utility. One of them is dropped by the rare Maw spawn and called Mawsworn Soulhunter (shares a similar model with the Creeper) and the second one is the only ridable death elemental - Sintouched Deathwalker obtained by completing a Season 1 Keystone Master achievement.
Not to say about the temporary Maw mounts such as Bridled Shadehounds located all over the zone. Those mounts are paler but still look like the corridor creeper. In any way farming the challenging twisting corridors or the Torgast tower will take up a lot of time making the purchase of the corridor creeper mount a very attractive deal.