Lost Ark Quests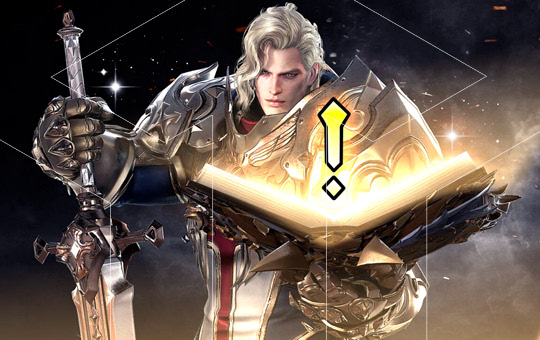 Continent questing boost is a service that helps with the completion of any story missions in any region. These quests completion provide players with various rewards such as skill points, experience, reputation levels, and more.
Lost Ark quests boost allows players to skip this lengthy farm and complete all storylines fast and easily. Continent quests farm that we offer for sale will be perfect for those who value their time and want to have every mission finished.
Lost Ark continent quests boosting includes:
Completion of the selected type of quests on the selected location.
Additional points for Adventurer's Tome of the corresponding zone.
Account levels.
Reputation levels with NPCs.
Obtaining additional personality points (Intellect, Bravery, Charm, or Kindness).
Songs that you will need in most aspects of the game.
Boost takes: from 7 hours to 1 month (depends on the selected type of quests and continent).
There is a minimal level and requirement for different continent questing. Please check it below before the purchase.
You may select any type of quests on any continent of your choice in the additional options section.
Requirements:
50 lvl of your character;
gear requirements for some continents;
this boost piloted.
Continent Questing Boosting in Lost Ark
Lost Ark has a lot of quests, and they are different and can be divided into several groups:
the main story mission completion

- is mandatory and takes players through most continents.

side tasks

- not that mandatory, but provides certain bonuses.

hidden stories

- secret missions that can't be tracked on a map and can be found on every continent and location.

additional (another) stories

- a few extra missions which only become available once certain conditions are met.
Completing missions gives access to certain rewards or gain access to certain items or NPCs.
Lost Ark Zone Order Farming
Let's say that you are a player that goes after every Main Story quest to finish and get a full understanding of the Lore behind Lost Ark.
Here you can find Lost Ark continents in order:
Rethramis - starting quest Crossroads of Destiny.
Yudia - starting quest The Search for the Nomad.
West Luterra - starting quest Fortress Under Attack.
East Luterra - starting quest A Kingdom Reclaimed.
Tortoyk - starting quest Lucky Day.
Anikka - starting quest An Old Story.
Arthetine - starting quest The Machine City.
North Vern - starting quest Vern, The Continent of Adventurers.
Shushire - starting quest The Frozen Sea.
Rohendel - starting quest The Port of Rohendel (requires 460 gear item level).
Yorn - starting quest Land of Beginnings (requires 600 gear item level).
Feiton - starting quest The Unloved Country (960 gear item level).
Punika - starting quest Step By Step (1100 gear item level).
South Vern - starting quest Engraved Distrust.
In case you still have any questions before getting our storylines boosting service, you can always contact our managers via online chat, skype, or discord. We are online 24/7 and ready to help.