Colossal Ebonclaw Mawrat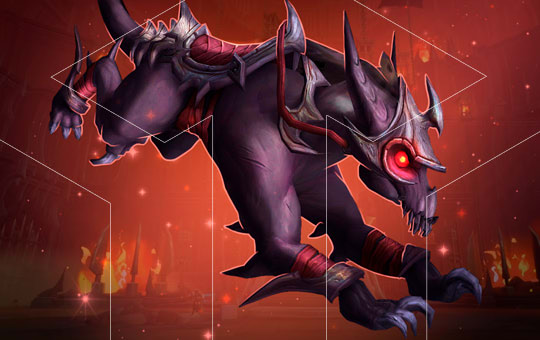 Colossal Ebonclaw Mawrat boosting service will help you complete all 4 Layers in the new Torghast mode and get this epic riding mount into your collection. This is one of the Mawrat mounts added in Shadowlands patch 9.2. It is rewarded for the Jailer's Gauntlet: Layer 4 achievement that our carry team will get for your character fast and easy.
WoW Colossal Ebonclaw Mawrat carry includes:
Colossal Ebonclaw Mawrat mount.
4 layers of the new challenge completed.
All JG layers achievements up to Jailer's Gauntlet: Layer 4.
Lightless Tormentor battle pet.
Gauntlet Runner title.
Boost takes: 1-2 hrs.
Before buying Colossal Ebonclaw Mawrat mount, please check some minimal requirements for that type of service.
Requirements:
60 level;
Torghast unlocked.
Colossal Ebonclaw Mawrat Mount Boost
Getting this Torghast mawrat mount may seem easy, but one has to understand that Jailer's Gauntlet in Torghast is the new challenge mode with increasingly hard bosses. There are at least one encounter on each floor and their difficulty increase exponentially with each new layer.
But with the Boosthive team, there is nothing to worry about, as our professional boosters have already completed new bosses on the PTR and received this mawrat mount. That's why our Colossal Ebonclaw Mawrat farming is the easiest and less stressful way to obtain it at the start of the new patch.