WotLK Arena Boost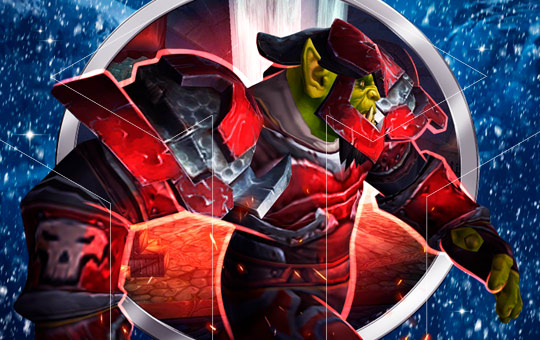 WotLK arena boost is a convenient service that will help to get high arena rating with the team of professional PvP gladiators. Reach top positions to unlock powerful arena gear and earn various titles and other achievements. Our Wrath classic arena carry service is available on all Wrath of the Lich King realms.
WotLK Classic arena services are available in all modes: 2v2, 3v3 or 5v5. Pick the preferred format and get 1800+ rating boosted in Wrath of the Lich King. Contact our managers to check the start time and the availability of our arena carries on your WotLK classic realm. Join the skilled players and earn powerful rewards.
WoW WotLK Classic arena boosting rewards:
Up to 1800+ rating in Arena
2v2, 3v3 or 5v5 arenas available.
Arena points on the next reset.
Selfplay option is available.
Unlock access to some powerful arena PvP gear.
Clean manual carry without cheats or win trades.
Boost takes: 11-12 days.
Important: Our arena boost in WotLK classic is available on all realms due to cross-server feature. However, we still recommend to contact our managers before making the purchase. Thus you will receive a smooth and easy experience when using Boosthive.
Before buying Wrath arena boosting, please have a look at the minimal requirements for such service. The completion time can also be extended at the start on a new season or depending on your realm specifics.
Requirements:
80 level;
gear with resilience.
Wrath Classic Arena Carry Rewards
The highest rank of your character in any format will influence the gear you can purchase from PvP vendor. Using arena points players can purchase powerful pvp items after getting arena rating boosted with our team. Here is a quick look at all rewards:
| | |
| --- | --- |
| Arena rank | Rewards unlocked |
| 1500 | PvP bracers & ring |
| 1700 | PvP boots |
| 1850 | PvP weapons |
| 2000 | PvP shoulders |
That's why we are offering arena rating carry in WotLK classic. It allows players to target specific and super-powerful pvp gear after reaching certain thresholds. Earn awesome rewards right at the start of a new season to push the character progression even further.
Why choose us for Wrath arena boost?
Our arena service in Wrath of the Lich King is a reliable way to achieve anything on the competitive PvP stage/ Here are a few reasons why choosing Boosthive is a great idea.
Services are performed by professional gladiators.
All arena formats are available.
100% manual and time-proven rating boost.
Complete absence of win-trading during the carry.
24/7 helpful support.managers.
In case you have any questions before buying Wrath of the Lich King arena boosting, feel free to contact our managers in the online-chat, Skype, or Discord. We are always online and ready to assist or provide a custom offer in case you push higher rating.