PoE Chaos Orbs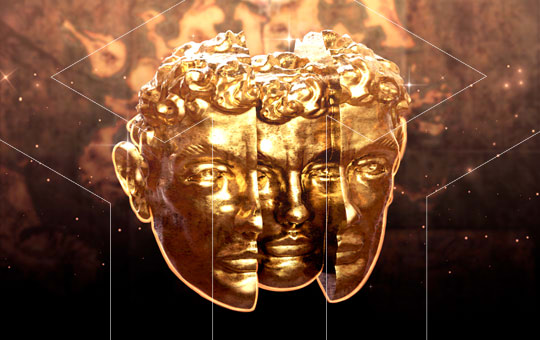 Chaos Orbs is an extremely popular and important currency in Path of Exile. It is used to re-roll modifiers on rare equipment or to trade between players, so the whole game is based around these items. We offer to buy Chaos Orbs for real money as it is the fastest and cheapest way to become rich and roll the best perks for the equipment.
It is the right place to buy any amount of Chaos Orbs for a cheap price and get them just within a few clicks. This service is available for sale for everybody so the players don't need to spend hours of farming Chaos Orbs in PoE. Our boosters have already spent hundreds of hours, so they are ready to deliver Chaos Orbs in the shortest time.
PoE Chaos Orbs service includes:
Any number of Chaos Orbs traded.
Fair price and fast delivery.
Only safe trading methods are used.
Delivery time: 1-2 hours, depending on the amount purchased.
The delivery may be exceeded if the service is purchased during the nighttime. However, our boosters are going out of their way to deliver Orbs as fast as possible.
You can select any amount of Chaos Orbs by moving the slider to the right side. Chaos Orbs price is shown per 1000. Please have a look at the basic requirements before buying Chaos Orbs from us.
Requirements:
character in a chosen league/mode;
rare item to put for trade.
Buying Chaos Orbs in PoE
Why Chaos Orbs are so valuable and how to obtain this uncommon currency? We have prepared a brief guide on Chaos Orb farming in Path of Exile.
Killing monsters, opening chests and destructible containers have a small chance to drop Chaos Orb. The drop rate is around 1.652% so it might take a while to acquire the necessary amount.
Chaos Orbs can be obtained from a PoE vendor by selling a full rare set of gear. But you need to complete the recipe and only get a few Chaos in the end.
| | |
| --- | --- |
| Amount | Level of lowest-level item |
| x1 Chaos Orb | 60-74 |
| x2 Chaos Orbs | 60-74 unidentified or 20% quantity |
| x3 Chaos Orbs | 60-74, unidentified and 20% quantity |
Chaos Orbs are used in crafting as they help to reroll all modifiers on a rare item. But it has unpredictable results and is not easy. Trying to roll specific stats is called Chaos spamming and Path of Exile players have to spend hundreds if not thousands of Orbs.
That's where the third and the easier method shines. You can simply buy Chaos Orbs in PoE from Boosthive and get any amount fast. We are a trusted trader of Chaos Orbs on the market. Our professional boosters have already farmed and delivered millions of Orbs and other in-game currencies to multiple happy customers. Let's now see how to make the purchase.
How to buy cheap PoE Chaos Orbs?
It is hard to become rich in real life. However, we offer you this opportunity in-game. We farmed insane amounts of Chaos Orbs in all Leagues and both softcore and hardcore modes. Our boosters will gladly trade you the necessary amount from our stock right after making the order. The whole process is very friendly and straightforward.
Here is an easy step-by-step guide how to purchase Chaos Orbs from Boosthive:
Decide the number of Orbs you want to get. Choose the difficulty and League.
Select the preferred amount by moving the slider.
Place an order and proceed to checkout.
Our manager will contact you in several minutes with all details.
Chaos Orbs will be delivered as fast as possible.
Here it is - simple as that! Now we want to ask a better question. Why does anybody want to spend hours or days farming Chaos Orbs in Path of Exile when players can simply purchase any amount here and get them within a few clicks? We provide Chaos Orbs boosts even at the start of the new League.
Is it safe to buy Chaos Orbs?
Boosthive focuses on transparency and safety, so you cannot get banned for buying Orbs from us. Our team uses only legal and safe methods of Chaos farming and trading. The in-game system allows exchanging items between players. The only thing you need to do is to place any RARE item when getting Exalted Orbs from us. This item should not be unique, magic or any other type apart from rare.
If you have any questions before buying PoE Chaos from our store, feel free to reach us via online chat, skype, or discord. Our managers work 24/7 and we are always happy to help you with all your questions.