Challenge Rift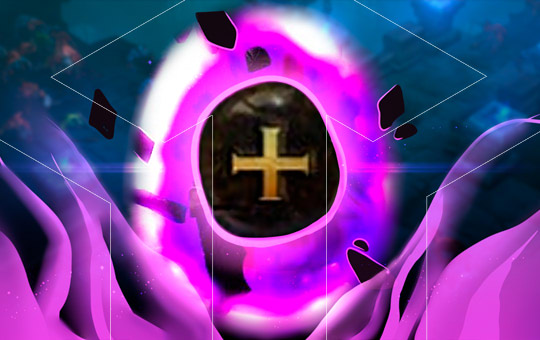 Challenge Rift boost in Diablo 3 is a completion of a pre-set dungeon with a pre-determined class, skill set, and items. It unlocks the Challenge Rift Cache which contains great weekly rewards and gives players access to its own leaderboard. Buying the Challenge Rifts Cache guarantees the completion of the dungeon until the server reset, ensuring that you will get all rewards on time.
Challenge Rifts service helps players to get the rewards from this activity that begins on Monday at 1 pm Pacific Standard Time for NA and Tuesday at 4 am Central European Time for EU. The Challenge Rift Cache rewards provide a huge starting advantage so make sure to always complete Challenge Rifts weekly. With our Challenging Rifts boosting, players can rest assured that they will get all the benefits of this game mode without stress.
Diablo 3 Challenge Rifts boost includes:
Challenge Rift completion.
Challenge Rift Cache obtained.
Valuable resources acquired.
A decent amount of gold.
Boost takes: 10-30 mins.
Please note: If the chosen weekly class is the Necromancer, a player still can participate even if they do not have the Necromancer DLC.
Requirements:
D3 account;
Softcore seasonal character;
PC version of the game;
this service is piloted only.
Challenge Rift Cache Rewards
One of the better Diablo 3 gainings especially at the start of the Season is the Challenge Rift Cache. It contains a lot of pivotal materials that provide a tremendous starting advantage for any player.
Here is a list of materials provided by our Challenge Rifts Cache boosting:
| Name | Quantity | Name | Quantity |
| --- | --- | --- | --- |
| Gold | 5100000 | Veiled Crystal | 125 |
| Blood Shard | 475 | Arcane Dust | 350 |
| Death's Breath | 35 | Reusable Parts | 370 |
| Westmarch Holy Water | 15 | Corrupted Angel Flesh | 15 |
| Arreat War Tapestry | 15 | Caldeum Nightshade | 15 |
| Khanduran Rune | 15 | | |
In case you still have any questions before getting our Challenging Rift boost, you can always contact our managers via online chat, skype, or discord. We are online 24/7 and ready to help.