CoD Captured Souls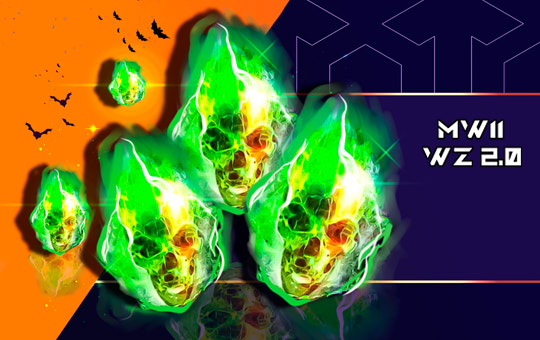 Please contact our managers to order this item
CoD Captured Souls farm is a boosting service that allows to buy any number of Souls in The Haunting in MW2 & WZ2 and get them in the shortest time possible. Players can get Souls from killing players in multiplayer, but that can be a tedious and long task to do. Simply buy Captured Souls from us and get the desired amount without any effort.
The Haunting event has returned to Call of Duty: Warzone and Modern Warfare 2, allowing players to gather Captured Souls and unlock various cosmetic rewards during the time-limited Soul Capture event. For those who don't feel like farming Souls but simply want to get the rewards - this boosting service is just for you!
Start time: 15 minutes / Boost takes: ~4 hours per 100 Souls.
CoD Haunting Soul event boost includes:
Chosen number of Captured Souls.
Various The Haunting events completed.
Some experience for account level, military ranks.
Chance to get some weapon XP and Battle Pass progress.
We offer Haunting Captured Souls for sale on all platforms: PC, Xbox & PlayStation. Boosts can be done in Modern Warfare II (faster) or Warzone 2.0 (longer completion time).
Requirements:
there are no additional requirements.
How Captured Souls Boost Works
You might be wondering about the procedure of buying Captured Souls during The Haunting event. We've created a detailed guide that covers the entire process, making it simple and worry-free to acquire CoD Souls.
Choose number of Souls for us to farm and your game mode: MW2 or WZ2.
Proceed to the checkout, complete the payment, and provide all necessary information.
Within 4-7 minutes, our manager will contact you to prepare for the boost.
We'll log into your account and do Haunting events to grind Captured Souls.
Once the service is complete we'll notify you promptly.
That covers the process. Should you have any inquiries before buying Haunting Souls, don't hesitate to reach out to our customer support team. We're available around the clock, prepared to assist with any queries or offer personalized solutions to meet your requirements.
How to Farm Souls in CoD The Haunting?
During the Soul Capture event, you'll receive Captured Souls for each player you defeat in all game modes. When you eliminate an opponent, they will drop a Soul, and all you have to do is pick it up to add it to your collection. Unlike the Trophy Hunt event, there's no need to visit a Buy Station to claim them.
For the most efficient way to collect Captured Souls, engage in Modern Warfare 2 multiplayer. While you can obtain Souls from eliminating players in Warzone and DMZ, these modes have fewer players due to their expansive maps. Or you can always use our Captured Souls farming service and get it done without fuss.