The Burning Crusade Reputation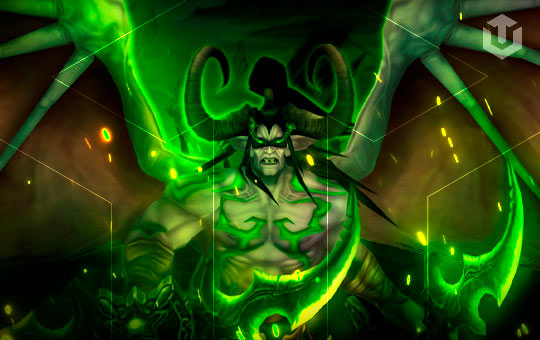 The World of Warcraft Burning Crusade reputation for sale is the ultimately most profitable and fast way to boost your TBC reputation count. We offer TBC rep grinding for all factions available in that expansion. One of the fastest 100% reliable Burning Crusade rep carry on the market performed by a team of professional boosters.
TBC Reputation Boost ETA: ~1-4 weeks. (depending on the selected faction)
The Burning Crusade expansion has lots of different reputations to level up. Most of them have awesome rewards. Some have unique TBC reputation mounts and cure pets. Select your TBC faction or factions reputation to be boosted up, relax, and leave the rest to us.
The Burning Crusade reputation boosting service includes:
any level of WoW TBC reputation boosted up to Exalted;
various TBC rep unique mounts like Netherwings;
unique The Burning Crusade reputation pets;
TBC rep toys and collectibles;
the Burning Crusade factions transmogrification;
TBC rep achievements for reaching Exalted.
Important: this service is for retail realms.
The Burning Crusade reputation that we have for sale here can be purchased from any current level your character might have. Just contact our 24/7 available support manager to agree the terms of your TBC rep carry with him and we will do our best to suit your needs as much as possible.
Additionally, before you buy our fast TBC rep leveling please be sure to check out our basic requirements for this type of carry service.
Requirements:
50+ level character;
selected TBC reputation for grinding.
TBC reputation carry description
The process of purchasing the Burning Crusade reputation in WoW is very easy and fast to accomplish. Most of the factions with a farmable reputation in this expansion require a combination of quest and rep grinding. It is essential for our TBC reputation boosters to know exactly what level of rep you are currently standing at and which one you would like to achieve.
Here is the exact process of buying a TBC rep on our website:
select the Burning Crusade faction rep you want to level up;
add as many factions as you like from the list of all TBC rep boostings;
proceed to the checkout page to complete your order;
our manager will contact you instantly to clarify details of your BC rep carry;
after everything is settled you may relax and get your rep leveled up by our team;
enjoy awesome rewards from Burning Crusade reputations.
As you can see it is quite easy to buy a fast TBC reputation grind from our carry team. Therefore you should not wait any longer and place your order today to get some awesome rewards.
Top 5 Burning Crusade rep rewards
It doesn't matter if you are a novice player who just skipped the full Burning Crusade storyline while leveling up through Chromie timelines or a veteran player who just happened to skip some boring TBC reputation grinds back in the day. We are ready to assist you, in any case, allowing you to get some rarest reputation rewards of World of Warcraft.
Here are our top picks of the most awesome rep-related loot of the long-gone expansion:
Those are really cool rewards that you must get even if you are not a hard-core WoW collector. However, there are many more unique rewards including various funny weapons, rare transmogrifications pets, and mounts that you might get only by leveling up your TBC reputation to exalted.