CoD Building 21 Access Card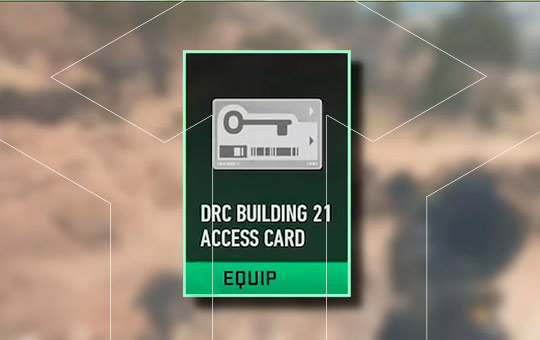 Building 21 Access Card farming service will help you get the exact amount fast and easily in Modern Warfare 2 & Warzone. This unique item can be looted from a number of maps in the game mostly from Supply Boxes and Supply Drops in different areas of the activities. Building 21 Access Card farm provides such a tool that can be later used to gain access to the named building in which a player can get their hands on rewards, such as the Chimera Weapon Blueprint.
Here you can buy Building 21 Access Card in any amount and forget about the repeatable daily grind of these maps. Focus on more interesting in-game activities but stay on the competitive edge with our fast and simple Building 21 Access card boost.
CoD Building 21 Access Card carry rewards:
Any amount of Access Card farmed.
Some exp for Military rank.
Support PC, Xbox & PS.
All items and resources that will drop during the farm.
Boost takes: ~30m for each card.
You can select any amount by moving the slider.
Before purchasing any Building 21 Access Cards, please have a look at the basic requirements.
Requirements:
Best Building 21 Cards Farming Method
The Warzone 2 DRC Building 21 Access Card can be found within rare loot cache Supply Boxes, which can be distinguished by their orange coloration, and Supply Drops in Al Mazrah. However, the chances of finding one within either container are pretty slim. Rare Supply Boxes can be found in high-tier loot areas, notably Strongholds or locked areas that are only accessible with Keys.
Supply Drops, on the other hand, can be dropped from Commander Helos or Airplanes that have been shot down by captured SAM turrets. You can capture a SAM site by interacting with its control panel and then defending the area until the process is complete. There are also public Supply Drop events throughout the course of a DMZ match, which also provides a chance to obtain a CoD DRC Building 21 Access Card.
Buying Building 21 Access Card in Warzone 2
That's why we offer the DRC Building 21 Access Card for sale for all the players who get tired of doing endless repeatable activities every day. Our professional guardian boosters know the best and most optimal sources and methods to complete your order fast and easily while you enjoy your free time.
In case you still have any questions before getting our Building 21 Access Card carries service, you can always contact our managers via online chat, skype, or discord. We are online 24/7 and ready to help.