Brown Scouting Ottuk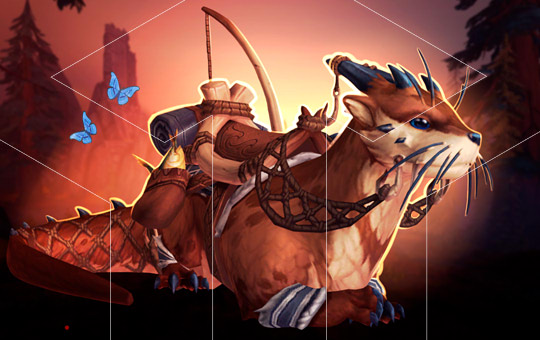 Brown Scouting Ottuk is a rare mount that can be purchased in Azure Span. However, it can't be bought right away, and can only be acquired after reaching renown rank 24 with Iskaara Tuskarr. With our Brown Scouting Ottuk boost, you can forget about wasting hours on grinding ranks and can enjoy your adorable mount right away.
A lot of time goes into farming rank as high as 24 with this faction of Dragon Isles, but our Brown Scouting Ottuk boost is designed to unlock this mount as fast as possible. Forget about wasting your time on grinding dailies, as we offer Brown Scouting Ottuk for sale at a convenient price.
Buying Brown Scouting Ottuk mount includes:
Rare Brown Scouting Ottuk mount.
Renown rank 24 with Iskaara Tuskarr.
Daily/world quests completed in Azure Span.
x750 Dragon Isles Supplies.
Other rewards unlocked for 1-24 renown lvls.
Boost takes: ~4-5 weeks.
The duration of the server mostly will depend on reaching 24 reputation level with Iskaara Tuskarr. It depends on many factors: your current rep level and the speed of renown acquisition.
If you have already reached a certain renown rank with Iskaara Tuskarr, you can contact us for a more convenient price. We can be reached via online chat, Discord, or even Skype at all times, as our customer service is available 24/7. Please make sure to take a quick look at the basic requirements for Brown Scouting Ottuk boosting service.
Requirements:
level 70;
Dragonflight expansion purchased;
no specific gear requirements.
Brown Scouting Ottuk Mount for Sale
This adorable otter-based mount won't leave anyone indifferent. Reflecting the culture of the Tuskarr in its design, this charming companion will be a welcomed addition to any collection. Buy Brown Scouting Ottuk mount boost, and get the ability to buy its yellow counterpart as well! Both mounts can be purchased from Stable Master Tatto after the player reaches the required level of renown with Iskaara Tuskarr.
By getting the Scouting Ottuk mount carry you also receive a bunch of other rewards that come with reaching rank 24 with Iskaara Tuskarr. We will take care of everything renown related, as well as farming all currencies and items that are required for the purchase of this endearing-looking mount.