Diablo 4 Pacts Farm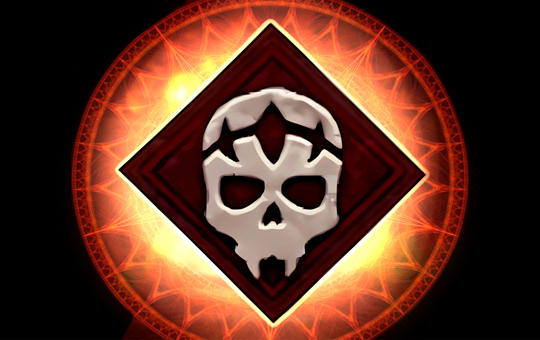 Diablo 4 Pact farming is a quck boosting service for helping players to get any number of Ferocity, Divinity & Eternity Blood pacts in the 2nd season of Diablo 4. Pacts are a new mechanic in the Season of Blood and are a way to unlock Vampire powers for your character. Buy Vampiric pacts in Season 2 of D4 and enjoy your newfound power without going through the grind.
Buy Blood Pacts in Diablo 4 and receive any of the three types of them – Ferocity, Divinity, and Eternity. To activate various powers in this new system, players must collect a certain number of pacts and slot them into their gear. The issue is that pact farming can become tedious quickly, especially for players who want to focus on other tasks. That is what our D4 Blood Pact boosting is here to help with.
Start time: 20-30 minutes / Boost takes: depends on number of Pacts
Diablo 4 Blood Pacts boosting includes:
Any number and type of Blood Pacts.
Gold and other loot dropped during the service.
Manual service completion.
Additional option:
Add Cleansing Acid - we will farm the same number of Cleansing Acids. This item allows to cleanse your gear, removing any Pact.
Please make sure to take a quick look at the service requirements before you buy Blood Pacts in Diablo 4.
Requirements:
Diablo 4 account
seasonal character;
no specific gear is required.
We also offer a live stream of this process as an additional option, but make sure to request it before the boost starts.
How it Works
Here's how our Blood Pacts grind boost works in Diablo 4, broken down into simple steps:
Check the requirements for the service.
Select the type & number of Pacts that we should farm.
Proceed to the checkout and finalize the purchase.
Wait for 3 to 7 minutes for us to get in touch with you.
We will handle the rest. Enjoy the rewards!
As you can see the entire process is extremely simple and takes no time at all.
Reasons to Buy Vampiric Pacts in Diablo 4
Different players may have different motivations for buying Blood Pacts in Diablo 4. To assist you in making your decision, we've gathered some of these reasons in a convenient list. Our service is:
perfect for new seasonal character progression;
conveniently skips monotonous grind;
allows for deeper character customization without hassle;
handy for changing to a different Vampiric Power;
useful for equipping new gear with Blood Pacts.
Whichever your reason might be – we are always ready to assist. If you have any questions regarding Blood Pacts boosting in Diablo 4 don't hesitate to reach out! Our customer service team is available 24/7 via Discord and live chat here on the website. Make your Diablo 4 journey more fun and enjoyable with Boosthive today!