Diablo 4 Blood Harvest Farm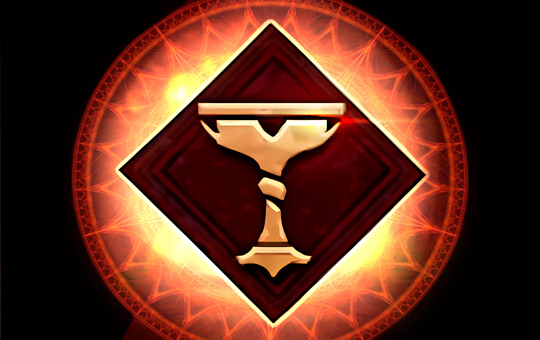 Diablo 4 Blood Harvest boost is a service to farm a chosen number of Blood Harvest events in Season of Blood. This is a new event in Diablo 4 that takes place in one of the three locations among Hawezar, Scosglen or Dry Steppes. Get our Blood Harvest events carry to receive new reputation and many other seasonal rewards in the shortest time possible.
All of these activities will take a huge amount of time for the average player, so we suggest taking on all of the challenges. If you buy Blood Harvest boost from us, you can do other important things in real life while our experts work for you.
Start time: 20-30 minutes / Boost takes: 1 hour per event.
Diablo 4 Blood Harvest boosting Includes:
Completion of your chosen number of Blood Harvest Events.
All loot gained by completing Blood Harvest.
Other loot that will be dropped from enemies.
A large amount of reputation with Hunter's Acclaim.
Lots of experience points.
We are selling Blood Harvest events on all platforms: PC, Xbox & PlayStation. Before making an order, please have a look at the basic requirements below.
Requirements:
a seasonal character;
any level.
Why Use Blood Harvest Events Farm?
The new event that will take place in Season 2 will be associated with the heroes' fight against vampiric forces, led by a new villain, Lord Zyr, against whom they will have to fight in the new story arc of the season. Season of Blood is all about the vampiric theme - players will have to fight vampiric enemies, collect special equipment and gather vampiric powers to enhance their abilities.
In addition, players will be able to upgrade their reputation in Hunter's Acclaim to obtain amazing items including Vampiric Powers, Potent Blood and Pact Armor. What's more, players will face a number of terrifying new foes that will yield some truly legendary rewards.
Why waste time on boring progression, when you can go straight to the most delicious? We think so too, that's why we offer you Blood Harvest farming, where our experts will do all the tedious work for you and you'll be satisfied with the rest of it.
What Else Can I Get in the Blood Harvest?
In addition to Potent Blood, you will receive a number of other items that may be of interest to you for progression in Season of the Blood. For example, Pact Armor is a key item for possessing more and more Vampiric Powers. You'll get Pact Armor throughout the season and pick up the right amount of Pacts depending on what Powers you need.
Apart from these items, you will be able to obtain items to summon bosses, pump up your reputation with a new faction, and get consumable items to modify your Pacts.
In fact, all of the items you receive will be used in Blood Harvest Events to upgrade or gain certain features. Completing these events on your own will require a colossal amount of time, so we are coming to your rescue in a hurry. Buy Blood Harvest events completion, so you will save time and effort, and we will do everything for you in the best way!
If you are considering the purchase of a Blood Harvest carry in Diablo 4 and have questions, please don't hesitate to reach out to our customer service team directly. You can connect with us through Discord, Skype, or make use of the live chat feature right here on our website. Elevate your Diablo 4 experience to new heights with Boosthive and make this season truly enjoyable!