Beastlord's Irontusk Mount Boost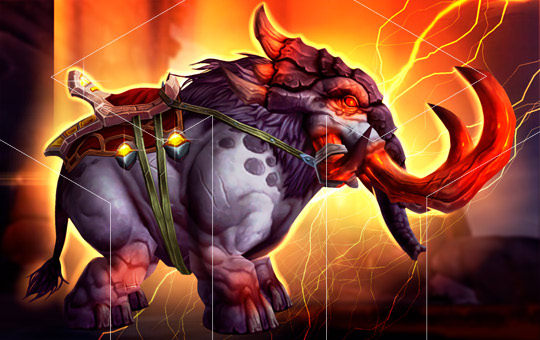 Beastlord's Irontusk is a ground mount from Draenor Timewalking that was added in BFA patch  8.1.5. This mount is purchased for 5000 Tiewarped Badges which can be very long to farm. That's why buying Beastlord's Irontusk is the most simple and fast way to get this riding Iron Horde's elekk.
Boosthive's Beastlord's Irontusk boost is available for players who want to add this mount to their collection. There is no need to spend hours rushing through Draenor Timewalk dungeons when you can get the Beastlord's Irontusk for sale from our boosting team.
Beastlord's Irontusk mount carry includes:
Ground mount - WoW Beastlord's Irontusk.
Farming x5000 Timewarped Badge.
Lots of Timewalking dungeons completed .
Small chance to loot Reins of the Infinite Timereaver in the process (random).
Boost ETA: 5-6 days.
Important: Beastlord's Irontusk can be purchased from the vendor only during Draenor Timewalking. However, we will be farming Badges during all Timewalking events. Please, don't spend the Badges we get on your account during the service as it counts toward completion.
If you buy Beastlord's Irontusk mount at the end of Draenor Timewalking, we will have to wait for next event to purchase this mount for you.
Requirements:
45+ level;
no gear requirements.
How to get Beastlord's Irontusk Carry?
Our Draenor Timewalking mount boost is a very simple process. Here are some tips on how you can do that.
Our team recommends pre-purchasing this service before Draenor Timewalks start.
Choose the boosting time of your service.
Select the product and proceed to the check-out page.
Make the payment and fill in all necessary contact information.
After you buy Beastlord's irontusk we will contact you to set everything up.
As soon as we settle everything down, we will start farming Timewarped Badges.
After the boost is finished, you can purchase this mount from the Draenor vendor.
That's all, a very easy and friendly process of getting this Iron Elekk. In case you are still unsure or have some questions, you can always contact our 24/7 support in the online chat, skype, or discord. We will be glad to help you.