Atomgrad Raid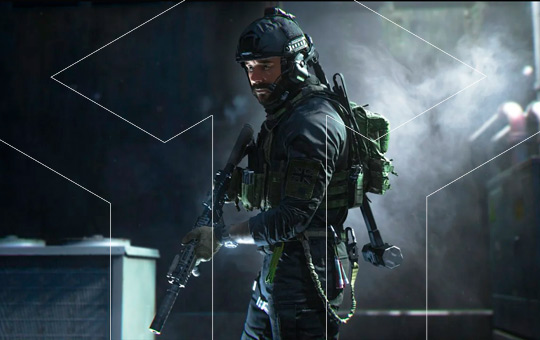 Atomgrad carry is a service that provides completion of the CoD MW 2 raid. Atomgrad boosting consists of 5 deadly objectives and provides a new guaranteed operator Kyle "Gaz" Garric. Atomgrad raid also provides a guaranteed 1 out of 7 different rewards in the end like player cards, emblems etc.
Buying the Atomgrad raid now will give the benefit of obtaining the best loot the game can provide for both PvE & PvP situations. Starting this week one of the Modern Warfare 2 expansion our fire squad will help with Atomgrad raid boost, one of the hardest parts of CoD content providing you with all the gear along the way.
Atomgrad Episode 1 raid boost includes:
Atomgrad Raid completion on any difficulty.
New operator Kyle "Gaz" Garric
Unique raid loot.
One of the 7 random items at the end of the raid.
Bonus exp for military rank and gun progress.
Atomgrad Episode 2 raid boost includes:
Operator Skin "Bad Boonie" for Captain Price.
Unique raid loot.
Bonus exp for military rank and gun progress.
Additional options for VotD carries:
Veteran difficulty.
Raid assignment unlocked.
Stream.
Boost takes: ~4 hours. (8 hours for the Veteran version)
Important: You may change the Episode, and difficulty and get the raid assignment unlocked in the additional options section.
Please notice that different Episodes provide different loot so be sure to click the corresponding additional option.
Requirements:
Raid Acces Key;
Modern Warfare 2.
CoD MW2 Atomgrad boosting service
That's why we offer the Atomgrad raid for sale for all the players who get tired of doing endless repeatable activities every day. Our professional operator boosters know the best and most optimal sources and methods to complete your order fast and easily while you enjoy your free time.
In case you still have any questions before getting our Atomgrad raid carries service, you can always contact our managers via online chat, skype, or discord. We are online 24/7 and ready to help.