Argus Questline Boost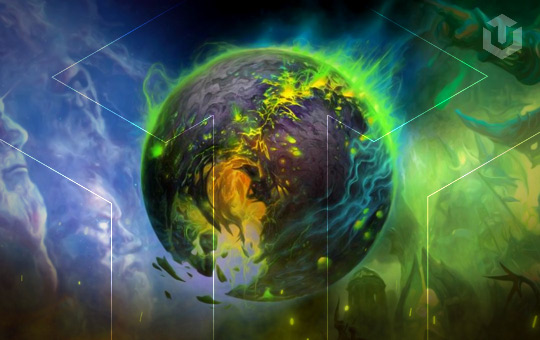 Purchasing the Argust Questline is the untamed time saver for everyone who has missed the LEgion expansion or just was too busy to complete some of these lengthy and not very exciting quests. The Argus intro quest that we have for sale will help to unlock the top legion zone, allow farming of world quests, legion Argunite currency, and open the Antorus raid.
Argus Intro Questline Carry ETA: ~ 2 hours.
We give you a 100% guarantee on the fastest Argus Questline boosting service possible, as our carry team knows it literally by heart.
Argus Questline boosting service includes:
introductory quests to Argus unlocked and finished;
main Argus Storyline quests completed;
part of the You Are Now Prepared! Achievement done;
access Argus world quests;
access to Antorus, the Burning Throne;
relic for your specialization;
argunite currency to buy Argus unique items.
The importance of Argus introduction quests can't be exaggerated as they unlock the most important location of the whole expansion. You can't simply skip the Argus questline and still enjoy farming Legion raids for transmog or achievements.
However, before rushing to buy the Argus unlocking from us please have a look at some basic requirements.
Requirements:
45+ level Shadowlands character;
no gear requirements.
Legion world quests unlocked
Argus Questline Carry Description
There are many reasons one might want to purchase the Argus Starter Quest boosting as it is not that simple as it looks from the first sight. We get a lot of questions such as:
"How to start the Argus questline in 2021?"
"Where to start the Arguest Quest?"
and even "How to skip Argus Questline?".
It shows us that people might need some help with this essential Legion storyline and we are here to offer it. Although the Argus Starter Quest can't be skipped to unlock this Zone, we offer you to get help from our professional boosting team and get it done within hours while being relaxed and busy with your own staff.
The full Argus storyline can take up to 8 hours of an inexperienced player while our carry professionals can manage to do it in just 2! Sounds awesome, isn't it? With the fasters completion time and the cheapest price on the market, the Argus Starter quest boost that we have for sale is one of the must-have products in our store.
If you are still thinking about what quest to get in order to start the Argus questline we can tell you that the fastest way is to buy Argus quest carry from Boosthive! Or try starting with:
reaching level 45+ with your character;
getting The Hand of Fate quest from Khadgar at the Violet Hold.
Buying Argus Starter Questline
Boosthive offers you a fast Argus quest boost with unlocking the world quest and access to the Antorus raid and here are some benefits from getting it from us rather than completing it yourself.
Boosthive is the right choice for your Argust starter questline carry because:
it saves you lots of the gaming time that could be spent on interesting activities;
we offer a 100% guarantee on your order completion;
we have the most knowledgeable and fast-operating boosting team;
over 1200+ positive Trustpilot reviews show our dedication;
we are one of the oldest and most reputable boosting shops on the market;
our client-oriented 24/7 supportive approach is what we are proud of!
With all those perks and our ability to offer you one of the best prices on the market, you can rest assure that Boosthive is a great choice for your Argus Storyline boost.