Arcanist's Manasaber Mount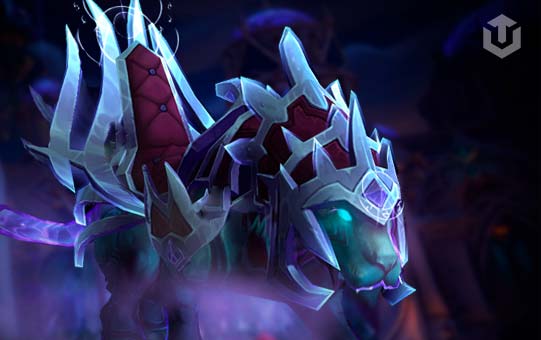 The Arcanist's Manasaber mount is rewarded for full completion of the Nightfallen quest chain at the Suramar. This is a lengthy process of questing and grinding, that includes some tedious raid quests and can take lots of your playing time. That is why Boosthive offers Arcanist's Manasaber mount for sale!
This way you will get your awesome Nightfallen mount and won't spend several days grinding for it! That is what you get from the Manasaber carry.
WoW Arcanist's Manasaber boosting rewards.
Arcanist's Manasaber obtained on the chosen character.
Suramar meta-achievements completed.
Insurrection meta-achievement done.
Chance to loot Legion class Legendary.
Some Nightfallen reputation leveled.
Part of the criteria for unlocking the allied race completed.
Nightfallen But Not Forgotten option needs to be taken if the starting quest is not completed.
Boost takes: ~2 days.
Requirements:
50+ Level character;
Suramar and Legion WQs unlocked;
this boost is piloted.
How to get Arcanist's Manasaber in Shadowlands?
There are two ways to get this beautiful Suramar Nightfallen mount in the current expansion. The first one will involve going back to the Legion and starting the 4-week quest chain leading to the completion of the Insurrection meta-achievement. On a side note - that might not be as breathtaking as its sounds. hours of gameplay wasted fighting low-level mobs and grinding reputation that is only needed to get this mount. Don't like how it sounds?
Then the second option is definitely for you. Just buy Arcanist's Manasaber carry service that we have for sale here and enjoy your free time while our professional booster will take care of the rest! Sound better? We are happy to help you with your Suramar mount or any other mounts in the game. Feel free to contact our support managers to get help with any issues or questions as they are 24/7 here for you!