Arboreal Gulper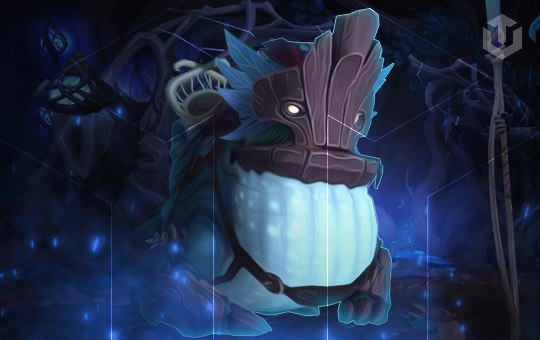 Arboreal Gulper is a rare challenge mount added in the Shadowlands expansion, It can be obtained in the Ardenweald zone from a rare mob. Buying the Arboreal Gulper boost will allow you to skip the farming of Unusually Large Mushroom and get the giant from mount straight in your bag.
Boost ETA: ~1 day.
WoW Arboreal Gulper mount carry includes:
Getting Arboreal Gulper epic ground mount to ride it in the shadowlands is only possible if you meet some basic requirements for this carry service.
Requirements:
60 level character;
No specific gear requirement.
How to get Arboreal Gulper mount?
This awesome blue from mount can be looted in the Ardenweald zone of Shadowlands expansion. Arboreal Gulper has a 100% drop chance to every player involved in attacking the Humon'gozz elite NPC. If you have lots of time to do the pointless grinding here is a short guide on how to obtain the Arboreal Gulper mount.
Farm any types of mobs in the Ardenweald zone to get the secret item.
The Unusually Large Mushroom item has a 1-5% drop chance.
Loot the item and travel fast to the rare mob location.
You have only 20 minutes to get there and use the item to spawn Humon'gozz.
Head towards the Damp Loam and click on the Loam (32.42 30.26).
After the mushroom grown into the elite kill it.
Loot the Arboreal Gulper mount with a 100% chance.
When you successfully got your reward you can mount this "Giant Frog-God" which has a similar model to the mount from Battle for Azeroth. However, the Shadowlands version is much more pleasing in terms of color tint and animation.
Why buy Arboreal Gulper mount from Boosthive?
The Arboreal Gulper mount carries service offered by Boosthive's professional Shadowlands boosting team is a perfect way to save time and energy. Farming the rare items, mounts, and collectibles in the new expansion are tedious and boring tasks, especially if you haven't unlocked flying.
That is why Boosthive pro mount boosters can help you get Arboreal Gulper fast and efficiently. We value your time and therefore our team works fast to deliver you the ordered mount. If you still have questions about the Shadowlands Frog mount or the boosting process feel free to contact our Managers at any time.