Antorus Transmog Sets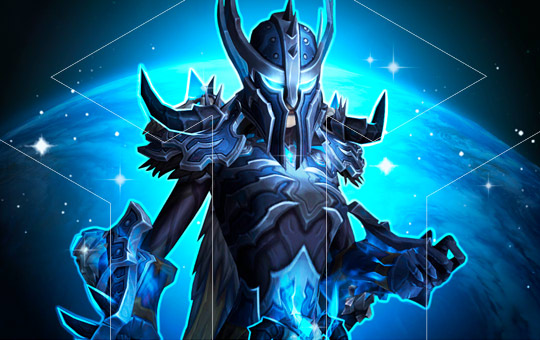 Tier 21 armor set boost allows to gather the full Antorus the Burning Throne transmog for the desired class. These appearances look really epic nearly for all classes and they are popular among other players. But Legion raid scaling is really bad, so Antorus transmog runs may be difficult to solo even now.
Boosthive offers to buy Antorus transmog for any class from selected difficulty (LFR, normal, heroic or mythic). We will farm Antorus the Burning Throne and gather all 9 pieces to complete a full T21 set appearance and get a cool achievement.
T21 Antorus transmog boost includes:
Full appearance from Antorus the Burning Throne in chosen difficulty.
Achievement Argussy Up.
Some raid achievements (depends on chosen difficulty).
Other loot that drop during the service.
Boost takes: ~2-6 weeks.
The team needs several weeks to collect full class armor set from Antorus the Burning Throne. We will be doing weekly runs in chosen difficulty until the character loots all 9 slots and collect the appearance.
Before buying T21 transmog set from Antorus, please have a look at the minimal requirements.
Requirements:
70 level;
no gear requirements;
this service is piloted only.
Buying Antorus the Burning Throne Transmog Sets
Tier 21 farm becomes very easy with the help of our service. Upon purchasing, our chat agents will contact you to set everything ready up for the boost. After short dialog, the boosting team will be ready to start farming full Antorus transmogrification by doing weekly ABT tmog runs at convenient timeframes.
If your character is not geared enough to solo bosses - do not worry. Our team will bring few of their own high-level geared toons to pump the bosses. If you have mirror class alts on the same battle-net account (for example two mages), we will do transmog runs on both toons to speed up the service.
Pros of Antorus Class Transmog Set Boosting
There are a lot of Antorus transmog run groups in the Premade group finder, we all know that. So the logical question is - why you should buy Antorus transmog farm service? And we have a definite answer to that question.
All Legion raids are using legacy loot rules, that means that each raid boss drops 5 items no matter the size of the group. These items are spread randomly across all raid members. The bigger the group - the smaller your chances to loot something valuable. That's not the case with our T21 transmog service where you get all transmogable loot traded directly to you. This helps with collecting full set much faster than doing it with pugs.
Tier 21 Transmogs Available for Sale
Here is the full list of all Antorus the Burning Throne class armor sets that you can buy in our store.
You can inspect any set in the dressing room to see how it looks on certain classes/races.
In case you still have any questions, do not hesitate to contact us via online chat, skype, or discord. Support managers work 24/7 and are always ready to help with any difficulties or provide a custom service when needed.