Ancient Salamanther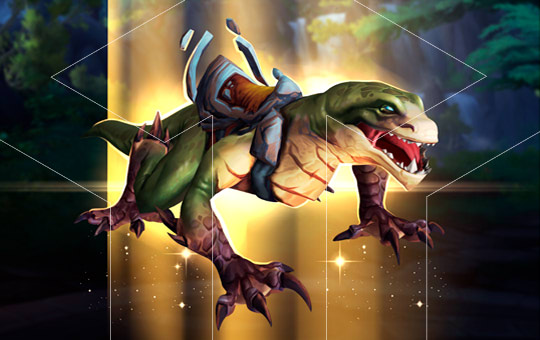 Ancient Salamanther boost will help players with obtaining this rare ground mount that was added in patch 10.0.7. It can be obtained by killing an elite mobs in the Forbidden Reach zone of the Dragon Isles. Buy Ancient Salamanther and forget about having to grind rares while we obtain this mount for you in the shortest time possible.
WoW Ancient Salamanther mount service includes:
Ancient Salamanther ground mount.
Some Elemental Overflow that drop during the boost.
Multiple rares killed on the Forbidden Reach.
Guaranteed result.
Boost takes: ~1-5 days.
If you have multiple characters on the same account, we will attempt to kill rares on each one to speed up the service completion. Before you buy Ancient Salamanther please make sure to take a quick look at the basic requirements for this farming service.
Requirements:
level 70;
Dragonflight expansion;
this is a piloted service.
How to Get an Ancient Salamanther Mount?
The process of getting an Ancient Salamanther mount is pretty straightforward but involves grinding and can be tedious for many players. Firstly, players need to travel to the Forbidden Reach. There they will find multiple rares available every day. Any one of them can drop Ancient Salamanther  
Forbidden Reach rare's respawn time is estimated to be around 20 to 30 minutes, which makes it problematic considering that many other people might want to get this mount as well. To make matters worse, the drop chance for Ancient Salamanther is 1 to 5%, and combined with such a long respawn timer it can take a long time to get it. To make matters even worse, rares can only be looted once per day on each character, which means that the grind might continue for weeks. If you don't want to log in each and every day just to kill one mob and get disappointed over and over just leave this to us. Our Ancient Salamanther mount boost will ensure that you will get the mount without any stress.
Ancient Salamanther Mount for Sale
We offer the fastest and easiest Ancient Salamanther boost. Everything is performed manually, without using any 3rd party programs, bots, etc. We will kill any rare we'll find for you daily, and on all of your characters, ensuring that you get this mount as quickly as possible.
If you have questions about Ancient Salamanther boosting or want to add something else to your order, please contact us via online chat on our website, Discord, or Skype. Our customer service team is available 24/7 and is always ready to assist. Expand your WoW mount collection today together with Boosthive!