Amrine Excavation Boost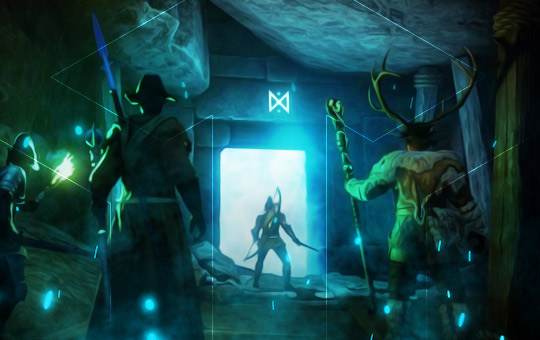 Amrine Excavation expedition in New World MMO is one of the first 5-man PvE activities that you will encounter on your way to high-level content. It is available from level 25 and does not have much of a story going around. Despite that this can be quite a challenging task to complete, therefore buying the Amrine Excavation is a perfect way to boost your level and loot some powerful items.
Amrine Excavation boost includes:
Amrine Excavation expedition completed.
Achievement "You Call This Archeology?" after Simon Grey defeated:

reward title - Archeologist.

Chance to get rare Tier III gear.
Some coins that drop during the run.
500+ Weapon Mastery points from 1 run.
Boost takes: 3 hours/1 run.
You can pick any amount of runs (1-10) with our calculator. We also recommend completing the associated backstory before entering this dungeon. You should pick up the quest to find Simon Grey and his team before the run.
Important: This service is piloted only. You need to have x1 Amrine Tuning Orb for each entry. Please choose an additional option in case you don't have these orbs for each run.
Requirements:
E-mail Steam Guard active;
New World account;
25+ level;
this service is done in piloted mode.
Buying the Amrine Excavation Carry
The Amrine Excavation boost includes the rush through this PvE activity or as we used to call it - a dungeon with a professional carry team that will clear it fully guaranteeing you the top end-of-expedition reward. Whether you buy Amrine Excavation run once or multiple times to farm some more experience and gear our boosting team will be glad to help you.
The reason to purchase the Amrine Excavation is its complexity, especially at the beginning of your New World journey. Several hardcore bosses and the action-based fighting system will make players suffer throughout the dungeon unless they have a good well-played teammates. And this is exactly what Boosthive offers.
Amrine Excavation Boost Explained
Although it is a pretty straightforward carry service, where our team is helping your champion to clear the Amrine Excavation expedition, we would like to still mention some facts that might be useful for you, since the New World is a very recent game that has its own hints and tricks.
The Amrine Excavation PvE Activity has the following Bosses:
Foreman Nakashima Boss;
Simon Grey Boss.
Yes, you got it right, only two bosses in the dungeon whereas there is plenty of trash mobs that can make the life of the party a living hell. After the defeat of a boss players will receive experience and weapon mastery where else the main juicy loot is stored in the chest at the end of the expedition.