Ahn'kahet: The Old Kingdom Run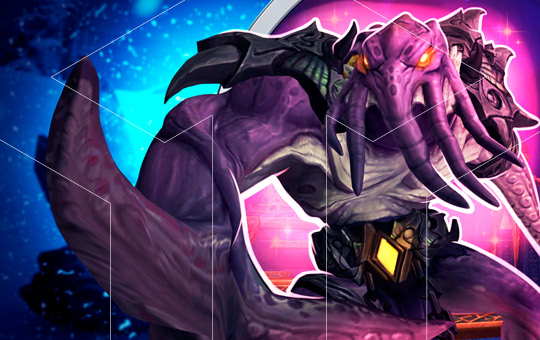 Ahn'kahet (ANK) boost provides a quick and easy run to this Classic WotLK dungeon. The entrance to it can be found in Dragonblight. Buying the Ahn'kahet run saves time for people who want to complete dungeon quests and get some good loot.
Ahn'kahet dungeon carry becomes available for characters of 71, and heroic ones on level 80. There are no quests or attunements required to enter this dungeon. ANK dungeon boosts for sale can be used by characters from any Classic WotLK realms.
WotLK Ahn'kahet, the Old Kingdom boost rewards: 
Fast ANK run (NM/HC).
Ahn'kahet: The Old Kingdom achievement (normal).
Heroic: Ahn'kahet: The Old Kingdom achievement (heroic).
Chance to get 167 ilvl (normal) or 200 ilvl (heroic) loot.
Chance to loot Frozen Orb (heroic).
5x Emblems of Heroism (heroic).
Boost takes: ~2-3 hours.
Note: Please don't forget to check if Ahn'kahet dungeon carries are available at the time of the purchase.
It is also possible to select more than one ANK run with a slider. Ahn'kahet clears also provides around 90k experience per run, so this service can also be really good for some extra xp gains. Before buying ANK runs, don't forget to take a look at some basic requirements.
Requirements:
71+ level (normal);
80 level (heroic).
How to Get Ahn'kahet Dungeon Boost?
The process of buying ANK boost is easy and quick. Let's take a quick look at the whole procedure to demonstrate how straightforward it is:
Select the number of runs that you would like to receive.
Couple of things to verify with customer support:

availability of the service on your realm;
availability of self-play at the moment;
schedule for the start of the run.

Finalize the order after discussing all the details with the support.
Enjoy your Ahn'kahet runs!
Customization of orders is also available! If you want to add something to the service, or simply ask any questions just let us know. Our customer support team works 24/7 and is always ready to help. We also gathered answers to some of the most common questions about this service.
Where is Ahn'kahet?
ANK can be found in Dragonblight. The coordinates are 28,39 51,68. Do not worry if your character is far away, or even on a different continent - the summon is always available! However, if you can speed up the procedure by placing your character near the entrance to the dungeon.
WotLK ANK Bosses & Loot
Ahn'kahet challenges players with 4 dangerous bosses, as well as an additional boss for heroic mode. All of them provide great rewards. Let's take a look at them:
Normal ANK provides players with 167 ilvl gear, which is perfectly suited for characters of level 73 and above. Reaching 80 with this gear will be much more comfortable.
All bosses drop blue loot, but from the last boss on the heroic mode, you can also expect purples, as well as a Frozen Orb which can prove to be extremely useful for any crafter in the game.
Ahn'kahet (ANK) Heroic Boost
Heroic Ahn'kahet unlocks at level 80 for all players, much like any other heroic dungeon in the game. There aren't any additional quests or items required to enter this dungeon. It makes HC ANK a nightmare because of how many completely unprepared groups are trying to clear it.
But do not worry, as our cheap and fast runs are here to save the day. With us, you can expect to receive the smoothest Ahn'kahet heroic runs in the shortest time. To specify any additional details don't hesitate to contact our customer support via online chat!