Abyss Worm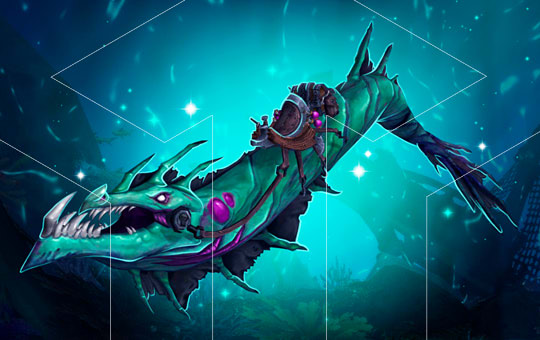 Abyss Worm mount boost is the fastest method to get this mount fast and without randomness. It was added back in Legion and drops in Tomb of Sargeras with the low drop chance. Here you can simply buy Abyss Worm mount from us, and our team will get it from Black Market without using your gold.
Abyss Worm mount has a 1% drop chance from Mistress Sassz'ine. Players do over 600+ Tomb of Sargeras runs in order to get it, but still with no luck. Our service will help you loot Abyss Worm from BMAH without any random factors and months of grinding.
WoW Abyss Worm boost rewards:
Epic flying mount - Abyss Worm
We don't use your gold.
Bidding win rate 95% on Black Market.
Free 1-70 leveling to access Black Market.
Boost takes: 2-8 weeks.
Important: We offer Abyss Worm mount for sale for players who can meet the minimum requirements. Please check all information listed below.
Requirements:
second sub-account with new expansion (f.e WoW 2) on the same battle-net;
active game time;
NO need to have ANY gold on your account;
instant character 70 lvl boost purchased;
this service is piloted only.
BMAH Abyss Worm Mount For Sale
The way of obtaining your flying worm mount from Black Market is very simple.
We will explain everything in this short step-by-step guide.
You need to create another account (f.e. WoW 2) within your battle-net account.
Any Dragonflight edition and game time purchased.
Order 3 Character Transfers bundle via in-game shop.
Our team will start hunting for the desired mount on 20+ different realms.
When an item pops up on any server, we will transfer there.
We will start bidding on the item and win it on the first try with a ~95% chance.
If we lose the bidding, we will repeat steps 4-6 steps.
As you can see, you can loot Abyss Worm very easily and without months of repeatable Mistress Sassz'ine runs. Our character track Black Market lots on nearly all realms, so we know when an appropriate item appears on the market. Everything is bought on your separate account, so you never risk losing anything.
if you still have some questions before buying Abyss Worm mount, feel free to contact our 24/7 managers in the online chat. We are always online and the team is ready to help you with any questions or fulfill a custom request.