What to do before 10.2
Dragonflight patch 10.2 release is scheduled for this Fall. A new season 3 will kick off with this update, which means that a bunch of content will become inaccessible, as well as all the rewards for this content's completion.
Join us as we explore things that will become unobtainable in the nearest future, and things that WoW players and collectors should hurry up with obtaining.
What to do before Season 3 in Dragonflight
Since a lot of content will be changed or removed with the release of this patch, the optimal course of action would be to focus on things that you can still obtain within the timeframe before release. Depending on how soon the release of the update is from the moment you are reading this guide, you might've missed out on the opportunity to complete some of the more time-intensive achievements, so it would be wise to switch to something that takes less time. Regardless, let's see what will be removed with the release of this update.
What will be removed in Patch 10.2?
Mythic Plus Dungeons
M+ is now one of the most challenging parts of World of Warcraft. It's all about clearing high-level keystones and farming powerful equipment. But as usual, there are 2 important achievements for hardcore players. They are:
Since the dungeon pool will change in the next season, all of these achievements will become unobtainable.
Current Mythic+ dungeon achievements are:
Keystone master is the achievement that rewards players with Inferno Armoredon mount. Completing each dungeon on keystone level 20 within the time limit unlocks teleports to Season 2 dungeons. Grinding out the Mythic+ rating can take a long time and a lot of skill, so we suggest starting with this content as early as possible.
Keystone Master Season 2 reward: Inferno Armoredon mount
Raiding Achievements
As usual with the release of the new content patch, there will be some changes to the current raid tier. Even though we are sure that Highland Drake: Embodiment of the Hellforged will not become a 1% drop till the very end of Dragonflight, some of the most-wanted FoS achievements will become unobtainable. They include:
Since Aberrus, the Shadowed Crucible raid will lose all of its player base only after the patch drops, there is still some time to chase those unique achievements that will be removed from the game. What's great about them is the fact that you will also be getting some great gear in the process. But enough talking about PvE and let us jump straight into the bloody side of our favorite MMORPG – Player versus Player mode and see what will become unavailable with the release of 10.2.
PvP Achievements, Mounts, and the Elite Armor Set
As most of the Season Two elite PvP items, FoS, titles, and achievements will be removed from the game, now is the good time to get them. Just like M+ some of these can take weeks to complete, and the earlier you start, the more chances you will get to complete them in time! So what PvP achievements & items will be removed in 10.2? Here is the list of them for your convenience:
Elite PvP Gear - Season Two PvP Transmog set.
Vicious War Snail mount.
Obsidian Gladiator Title.
Basically all the juiciest rewards from this PvP season will be discontinued and won't be obtainable after the 10.2 patch goes live. Don't miss out!

Gladiator Season 2 reward - Obsidian Gladiator's Slitherdrake
How to prepare for 10.2?
Here we have compiled an easy-to-follow checklist of everything to do before the update drops in order from easiest to hardest. This way you will be able to correctly prioritize your gameplay goals depending on the time you have left in this season.
Checklist of things to do before 10.2:
🗹 Obtain Ahead of the Curve: Scalecommander Sarkareth.
🗹 Obtain Cutting Edge: Scalecommander Sarkareth.
🗹 Get 2000 M+ rating for Dragonflight Keystone Master: Season Two which unlocks the Inferno Armoredon mount.
🗹 Get 2500 M+ rating for Dragonflight Keystone Hero: Season Two.
🗹 Get 1800+ pvp rating to get Dragonflight Season 2 PvP transmog set.
🗹 Collect the Vicious War Snail.
🗹 Reach the Gladiator Rank to unlock the Obsidian Gladiator's Slitherdrake mount.
🗹 Obtain the Legend title in Season 2 to unlock the Obsidian Legend's Pennant toy.
🗹 Get your Hero of the Horde/Alliance achievement.
🗹 Unlock the Smoldering Hero title by getting 0,1% of mythic+ rating leaderboards.
🗹 Unlock the Obsidian Gladiator title by reaching 0,1% pvp rankings in 3v3.
As you can see there are tons of things to do before the patch drops. They range from fast and easy to excruciatingly difficult to complete. If you don't have enough time to do any of this - we've got you covered! You can purchase any of the aforementioned rewards and more right here.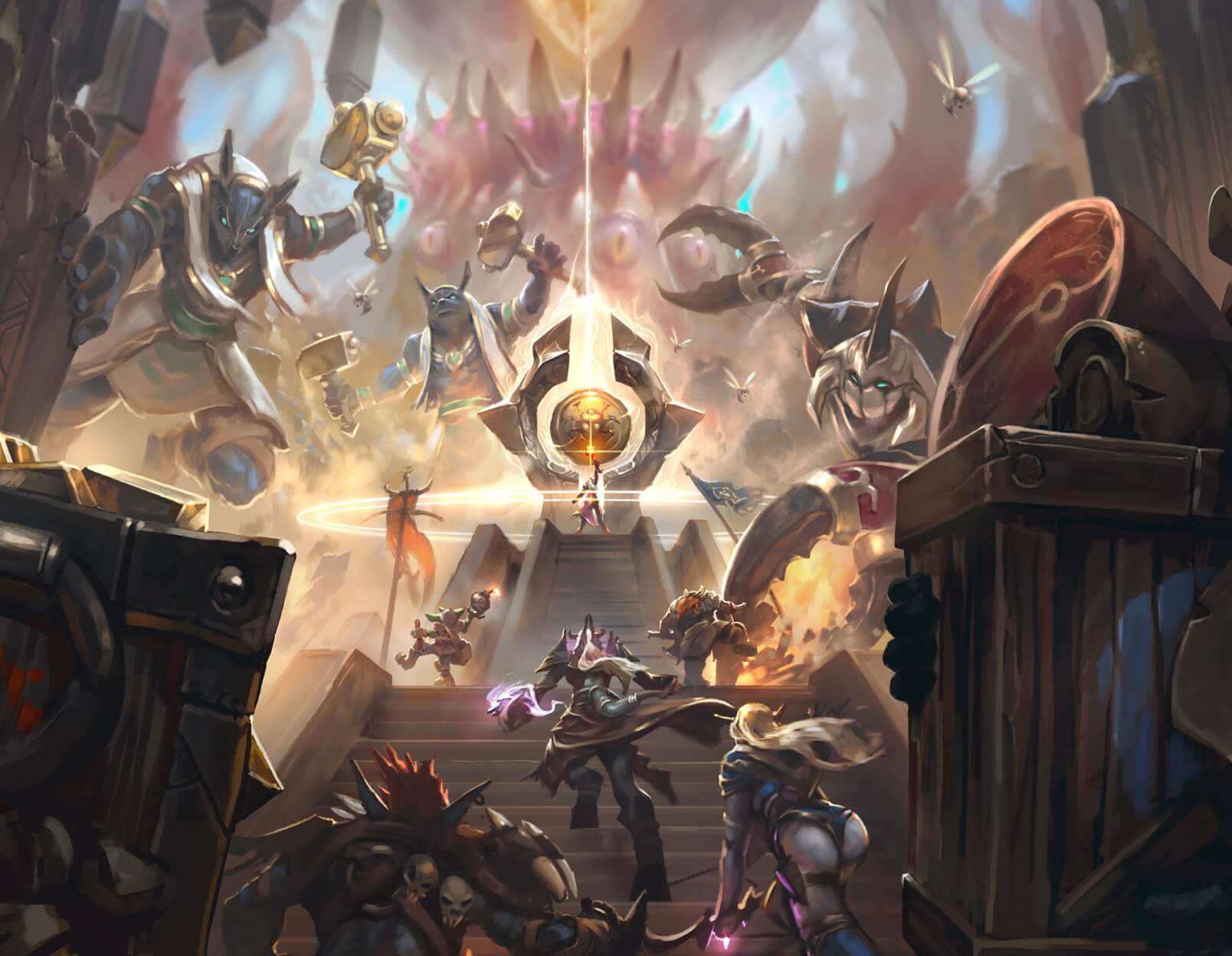 Core Principles
Why Choose Us?
We are constantly improving our services to deliver mind-blowing experiences to our customers for every order, every day
---
completed orders
and counting…
Rated 5 Stars
On REVIEWS.io
Check out our reviews on REVIEWS.io, an independent reviews platform. All reviews are genuine and published in real time.
Read customer reviews
We are online NOW and 24/7
We will contact you and start working on your order within 7 minutes
Only game experts on our team
Every manager, even the owner, has successfully personally completed over 300 orders
We only use safe and time-proven methods
P.S. We'd better miss a $10,000 sale, than risk your account